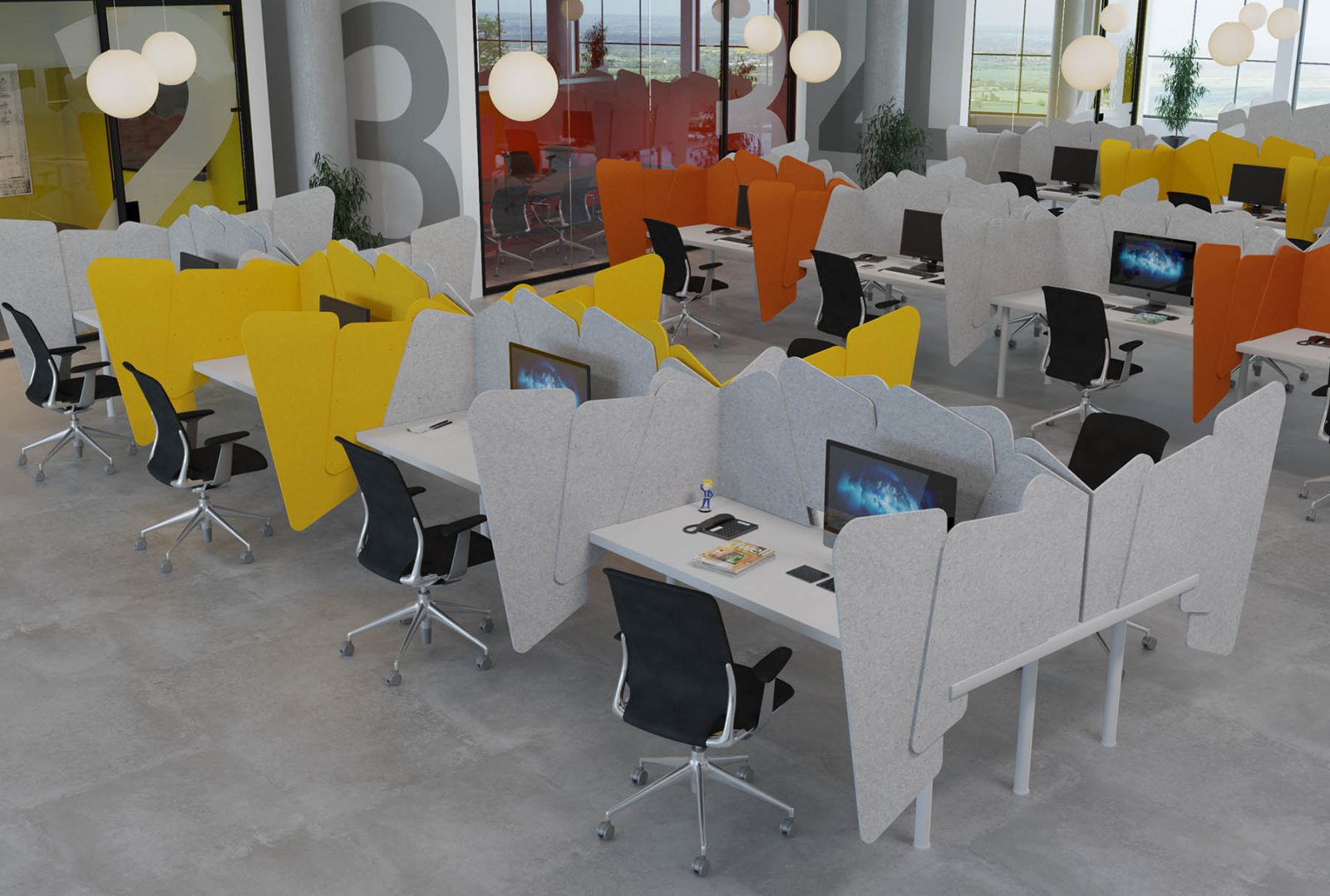 Arktura Introduces New Desk Partition & Workplace Screen System Lines to Address the Challenges of COVID-19
May 4, 2020
Arktura is proud to announce a new lineup of desk partitions and screens built specifically to address the need for social distancing measures in our workplaces and home spaces. Arktura has been working around the clock to develop new solutions specifically to address privacy and safety concerns while remaining flexible, comfortable and cleanable, and enhancing the character of our workplaces. Our first rollout begins with three affordable and artfully designed, modular desk partition solutions  – Petals, Ridge, and Glide; available in two material options. Select from either our lightweight and durable, high-performance acoustic PET Soft Sound® construction, available with an anti-microbial option, to enhance comfort through noise reduction, or in a more affordable, yet surprisingly rugged, finished corrugated fiberboard version. No matter what version you choose, these systems help create calm semi-enclosed workspaces that limit direct air currents and provide tools for comfort, privacy, and safety. Petals, Ridge, and Glide channel Arktura's years of excellence in architectural manufacturing, in combination with the company's early roots in furniture, to deliver thoughtfully designed human-centric solutions.
While designed for shared spaces, they are equally adaptable to the home office, allowing you to create a private space in any setting. Petals, Ridge, and Glide are available now through your local rep and soon through direct order online. Look for several additional designs to be released in the coming weeks.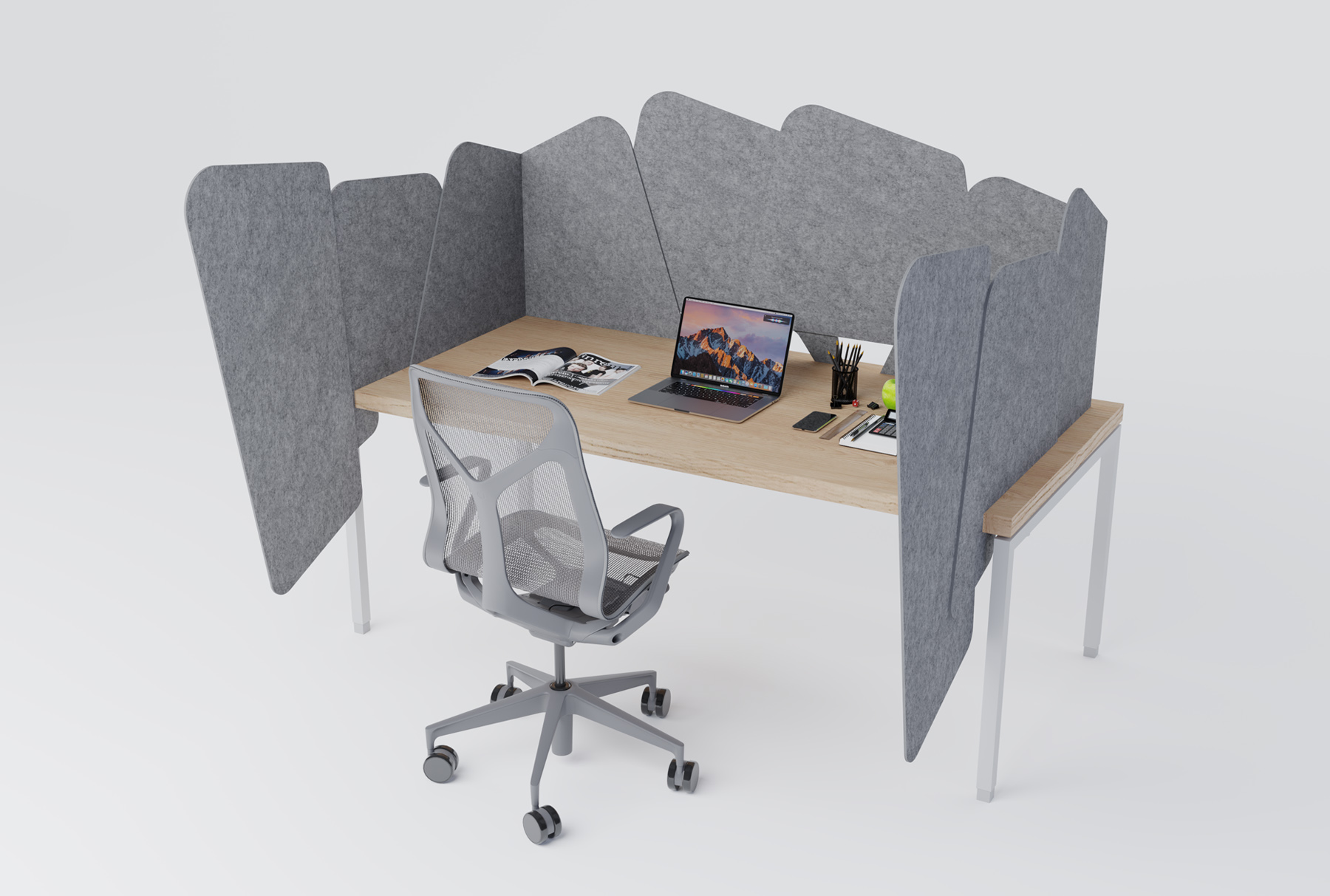 The Petals desk partition line offers a biophilic inspired solution featuring a variety of layered shapes that break up the monotony of traditional screening. Its modular form makes it scalable to nearly any workstation. Easily grow or modify your personal space as needed with its intuitive building block design. Ridge offers a similar approach, with a layered modular design inspired by landscapes, to create a subtle sense of calm yet playfulness from the typical workspace. Glide meanwhile is our more minimalist of the three, offering a simple yet elegant way to envelop your workstation, available in 3 adjustable sizes designed for all budgets.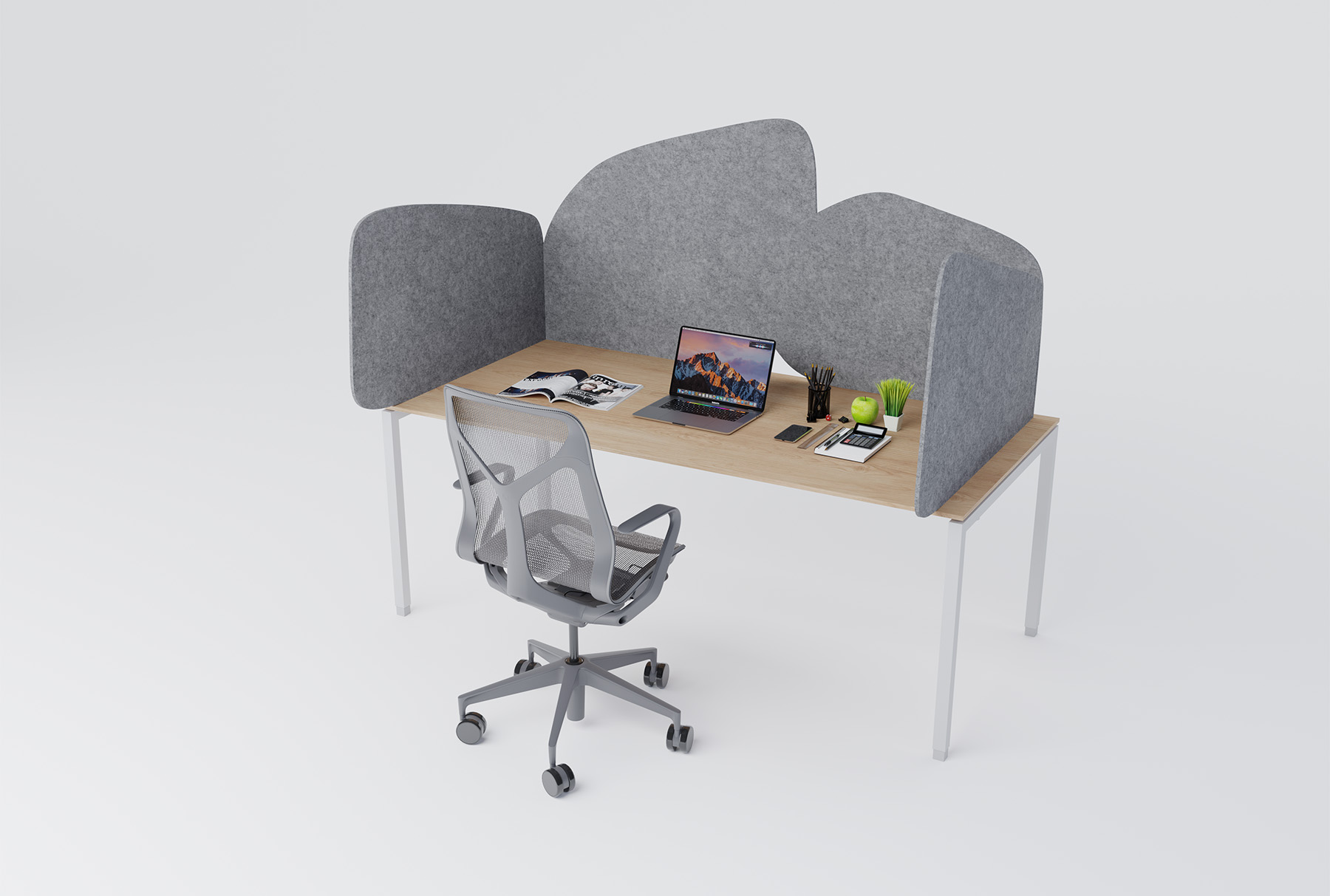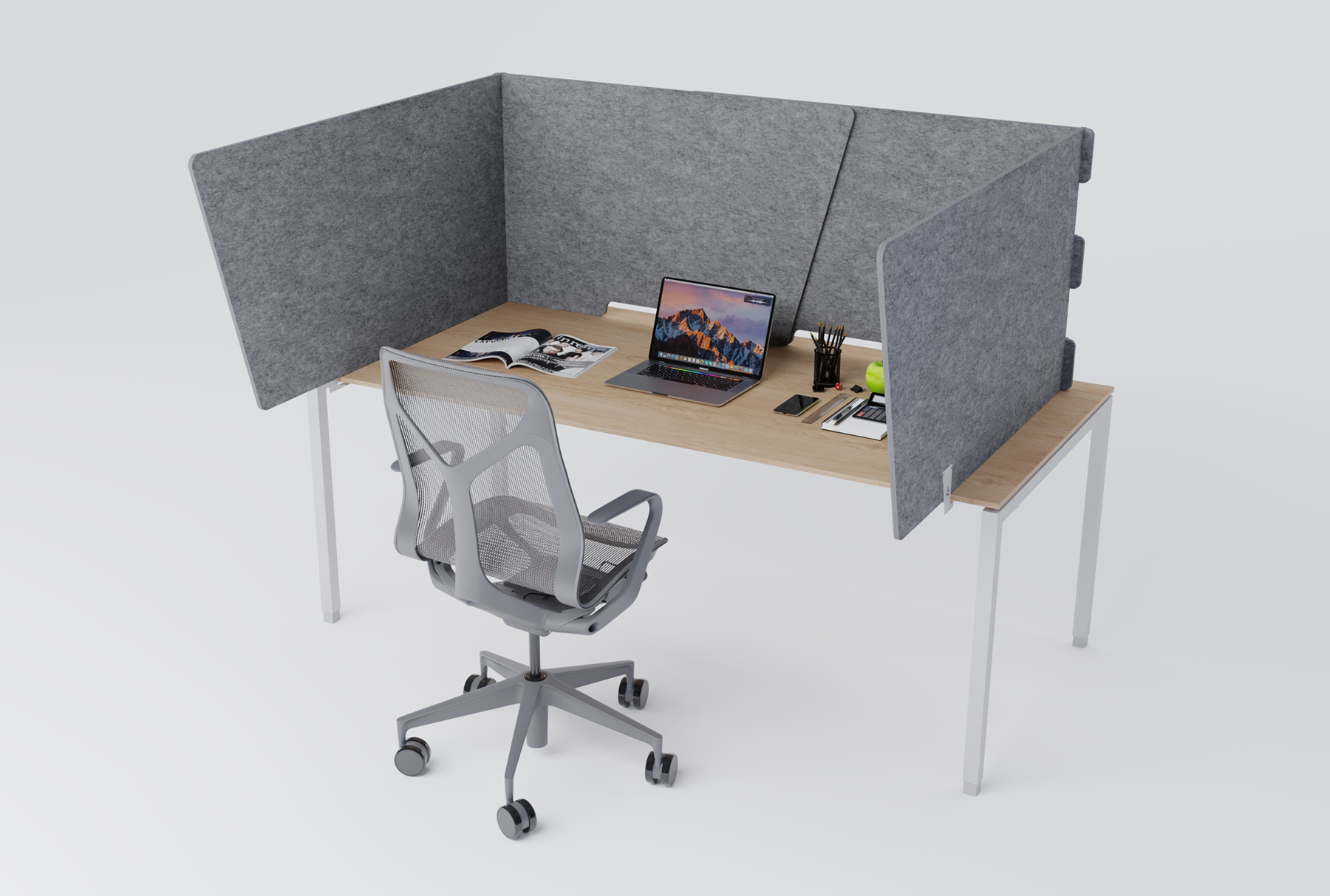 All designs are available in Soft Sound® (made from non-toxic, and fully recyclable  PET) to deliver high performance sound attenuation as they create a barrier from surrounding workstations and walkways, to reduce noise  and preserve one's personal space. Petals, Ridge, and Glide combine well with our existing SoftScreen™️ line of wall panels, also built from Soft Sound®, to tie together you entire space and further reduce the impact of common office nuisances, like noise from clicking keyboards and ringing phones.
Learn more about Petal Desk Partition System
Learn more about Ridge Desk Partition System
Learn more about Glide Desk Partition System
Learn more about the Screen™️ Acoustic Wall Panel Line