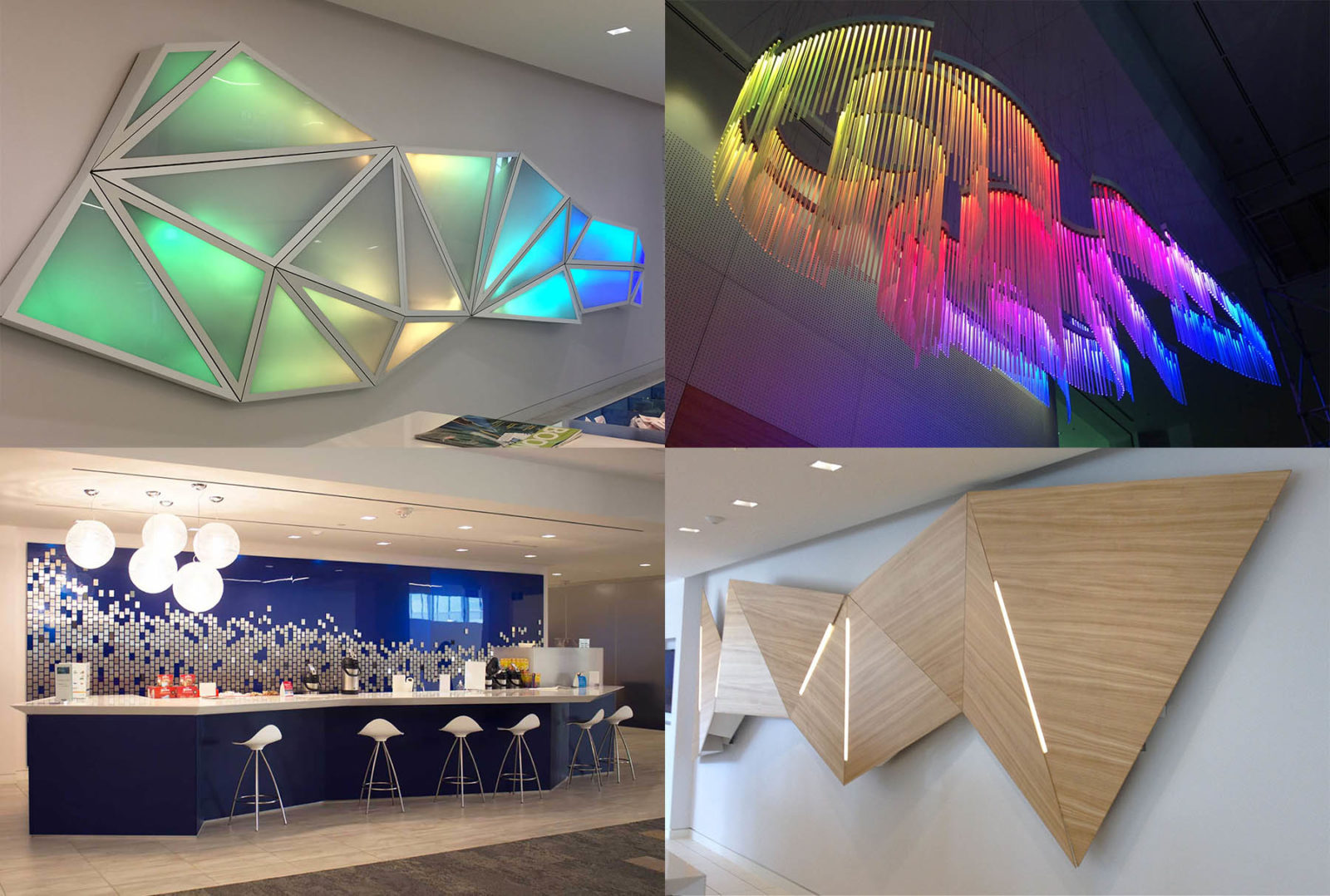 Sculpting Spaces – Feature Art & Lighting Elements for Corporate Campus
February 19, 2019
Between 2012 and 2016, Arktura partnered with program architect PDR to manufacture numerous distinctive custom feature items for a massive new 20 acre, 830,000 sqft corporate campus.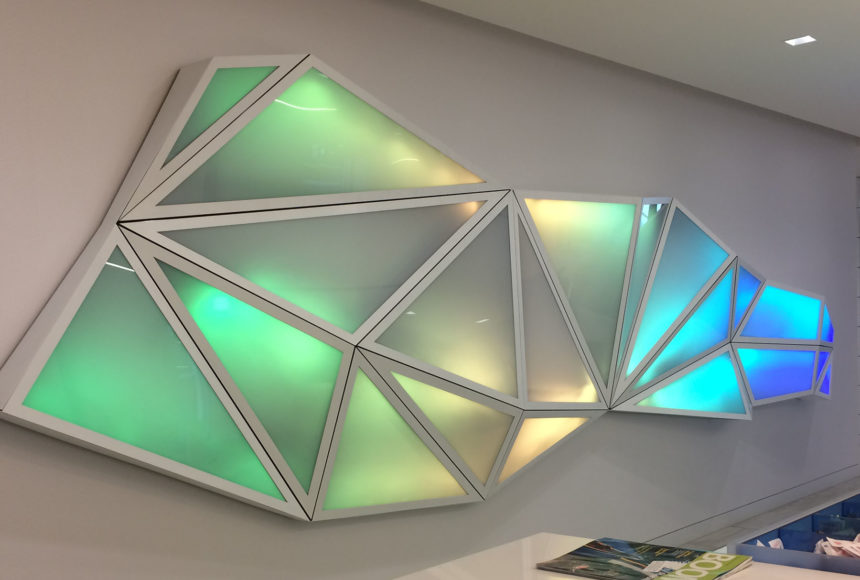 Collaboration between ourselves, PDR and other key players was an integral part of a corporate headquarter design. We worked closely with PDR to manufacture and bring to life several art installations throughout the campus. The designs ranged from a lighting and sculpture feature representative of the Northern Lights to a kitchenette backdrop made from an array of intricate metal tiles. The headquarters ended up with 10 installations manufactured by Arktura. These included a glossy laminated acrylic wall with hanging metal tiles, an undulating wood features, a modular wall lighting feature, and a number of perforated column covers. The variety of feature elements and complexity of their designs created an engineering challenge we were eager to take on.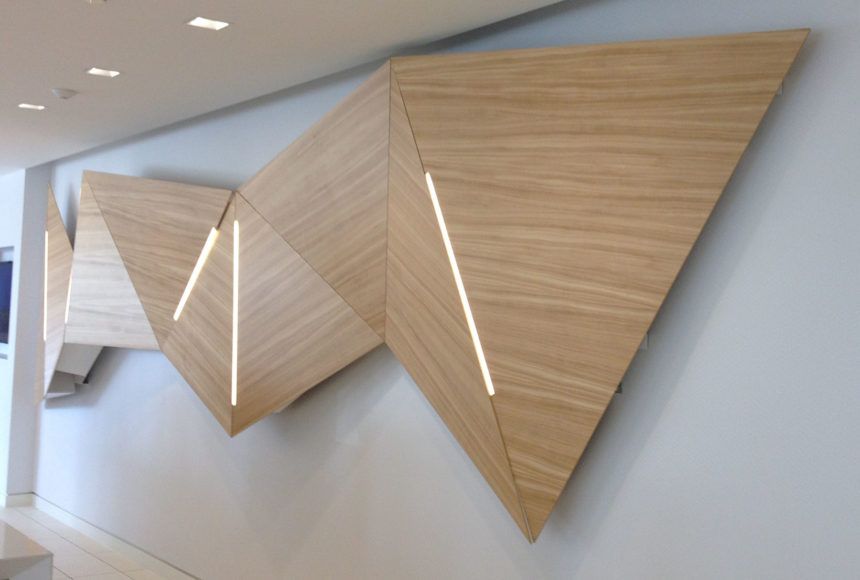 The main lobby's lighting feature created a compelling engineering challenge that required extensive collaboration. Its feature design aimed to capture the essence of the Northern Lights in look and feel.  It consisted of a series of curving metal strands that had over 880 LED light rods hanging from it. The entire feature is over 15 feet in length and weighed over two tons.
Our Solution Studio team calculated the exact hanging points for each metal strand to ensure the entire feature hung on a level plane. In addition to engineering the look of each section, every light was individually programmed to follow musical cues and change in coordination with holidays and themes and to reflect the companies brand colors. Because of the weight of the piece we coordinated with the structural engineering team to ensure proper reinforcements were incorporated into the building. We also worked closely with Philips Lighting to ensure each light was programmed to be aware of the color changes of the other rods in its proximity to truly give it the floating effect of the Northern Lights.
Each of the 10 art installations we manufactured for the corporate headquarters came with its own unique design challenges. One design consisted of 4000 hanging metal pieces all individually packaged and shipped in order to maintain a clean laminated glossy finish upon arrival. In addition to the multitude of parts, the weight distribution of the hanging metal was factored in and equalized by adding additional wood backers to the acrylic to keep it from buckling over the years.
PDR had unique visions for the space and trusted our Solution Studio team to manufacture and design the components to make those visions a reality.
Read about more about the campus in Avenue Magazine Calgary
Check out the features at pdrcorp.com 
Learn more about our Solution Studio Projects