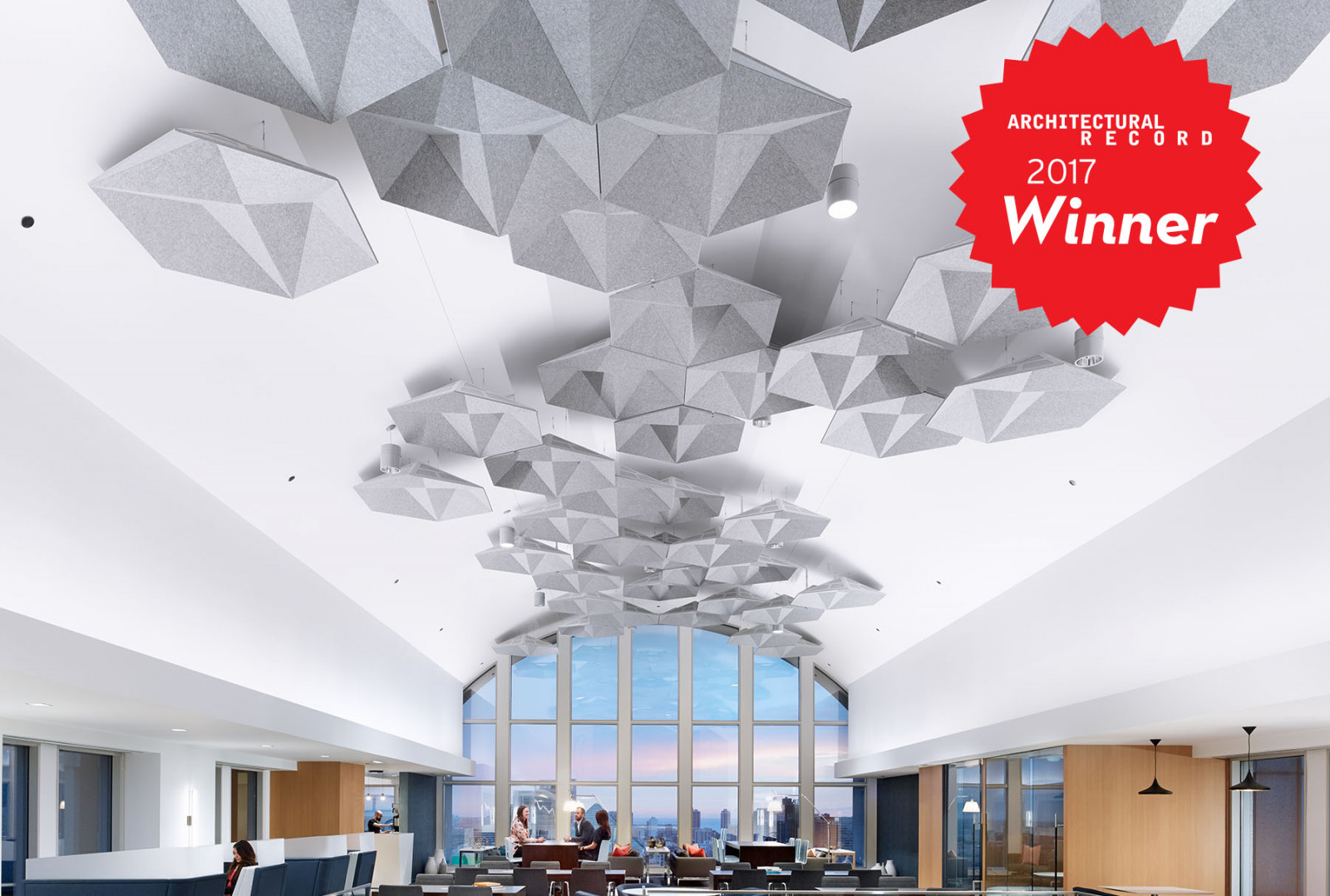 Arktura Consecutive Architectural Record Honoree with SoundStar® 2017 Record Product Win
November 30, 2017
Arktura Repeats with SoundStar® 2017 Record Product Win
Arktura is proud to announce Architectural Record has named SoundStar® acoustical ceiling system a 2017 Record Products award winner, in its Architectural Finishes category. This makes us repeat winners in this category, following our Best in Category win with SoftFold® acoustical ceiling system in 2016. We are truly honored by this distinction, and the opportunity to be part of Architectural Record's over 125 year history of excellence in the architectural community.

SoundStar's® modular hexagonally shaped cellular coffers make it easy to flexibly achieve spectacular faceted visual effects, while absorbing sound, & disrupting its ability to travel across a space. Each module is comprised of angled surfaces made from our Soft Sound® acoustical material (100% PET plastic with up to 60% recycled content) with a metal substructure. Choose from 12" or 24" deep modules, to mix and match as desired. These are available in over 30 color variations, wood textures, and custom finishes. Its scalable form, range of visual options, & high-performance acoustical faces combine to create an award-winning combination of design and functionality, adaptable to any space & design vision.
See SoundStar's® win featured on ArchitecturalRecord.com
Click here to learn more about SoundStar® on its product page.
Click here to learn more about SoftFold® on its product page.
Browse Arktura's full line of Acoustical System offerings