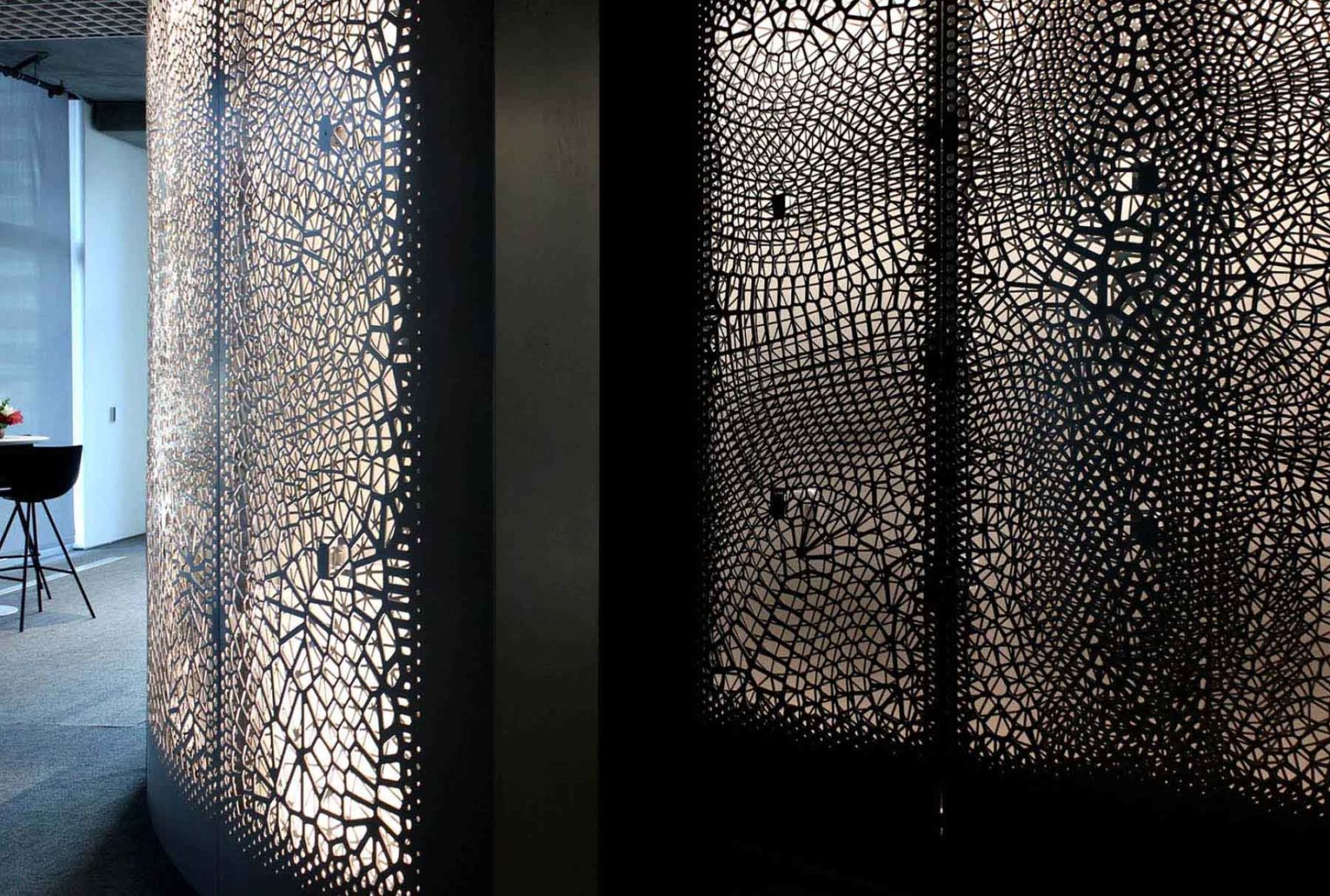 Arktura and IBM's San Francisco Watson Experience Center – Featured in Architect's Newspaper & More
August 23, 2017
Arktura and IBM's San Francisco Watson Experience Center – Featured in Architect's Newspaper & More
Our data-driven design collaboration with Synthesis Design + Architecture & Gensler for IBM's San Francisco Watson Experience Center has been garnering considerable attention since its completion in early 2017. The most recent example of this is a feature by The Architect's Newspaper, which highlights our contribution as fabricator of the space's distinctive, complex, backlit feature wall system. Coverage has also extended to outlets such as Contract magazine and ArchDaily. For this project, Arktura's Solutions Studio® team worked closely with Synthesis to take on the challenge of translating years of mobile sales data onto metal, in an elegant, expressive, and captivating way. The resulting intricate, voronoi, dual-layered, moiré-patterned milled aluminum wall system shell evokes the complexities of big data, and the interconnectedness of our digital networks.

Get an in-depth look into the design process through the following video, courtesy of Synthesis:
Learn more and see media coverage through the links below.
See our featured project page for IBM's San Francisco Watson Experience Center
See this project featured in The Architect's Newspaper
See this project featured in Contract
See this project featured in ArchDaily