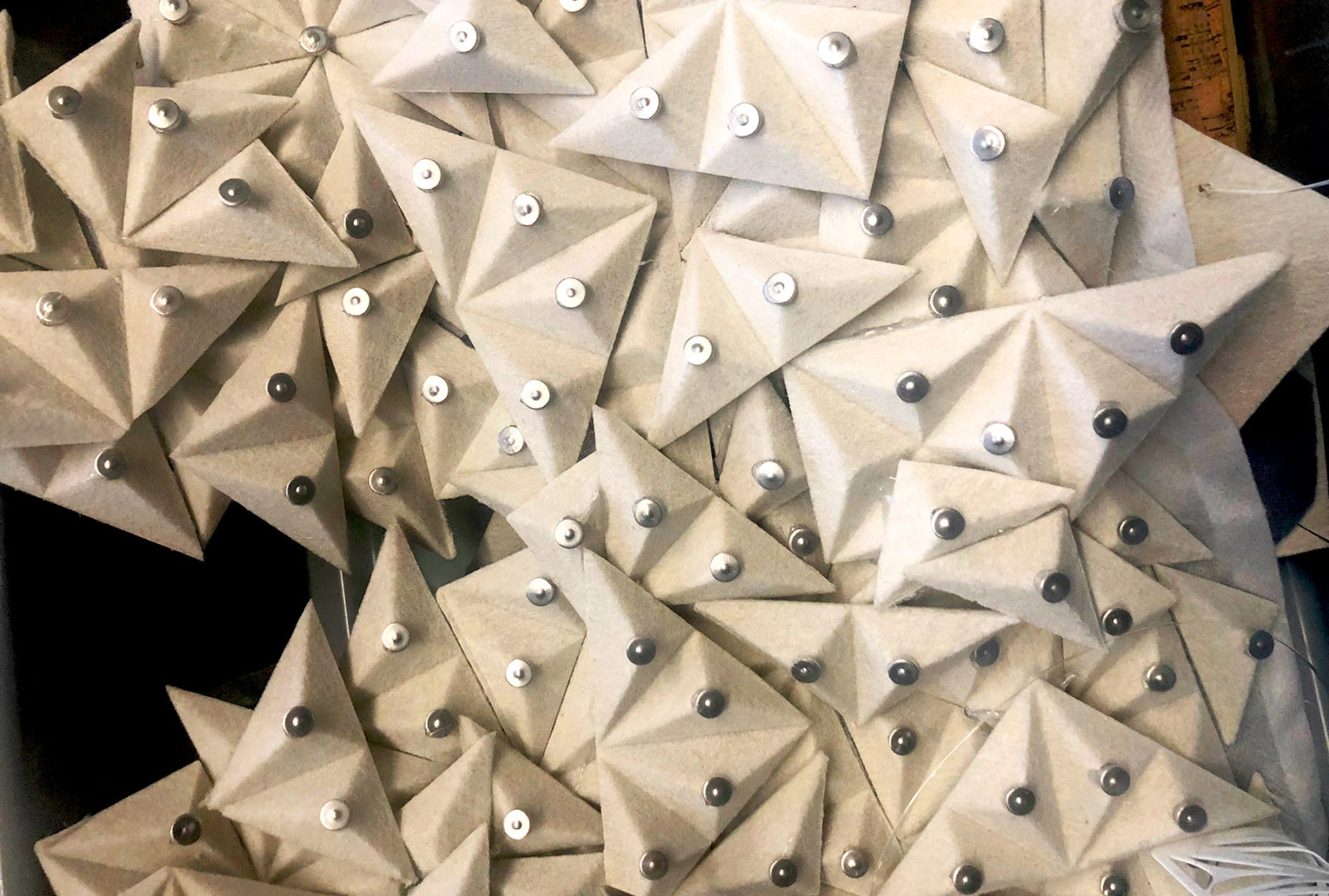 Arktura partners with Form Architects at the 9th Annual Cosmo Couture
September 21, 2018
Arktura partners with Form Architects at the 9
th

Annual Cosmo Couture

Arktura participated in the 9th annual Cosmo Couture charity function that took place this year on the night of September 20th at the Washington National Cathedral in Washington, DC. This annual event offers a unique opportunity for Architects and Interior Designers to collaborate with manufacturing partners in the construction of elegant gowns, creating a bridge between fashion and architecture.

Each year the theme changes and reflects a concept meant to inspire creativity and design. This year's theme was Lore: a body of traditions and knowledge on a subject or held by a particular group, typically passed from person to person by word of mouth.

Arktura collaborated with Form Architects, contributing specially formed and cut pieces of our Soft Sound® acoustical material that went into constructing a custom gown. Form Architects chose Soft Sound® to embody the idea of a siren's song and design a stunning draped garment that glided down the runway.

The Soft Sound® material was transformed into triangular shapes and jeweled with screws to add a glimmer. The colors transitioned from a deep blue to a nude, appearing as a dynamic progression as the model captivated the audience.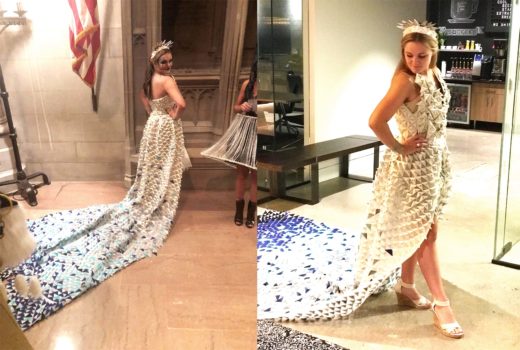 A special thanks to Form Architects for their collaboration and the Washington Metro City Center of the International Interior Design Association Mid-Atlantic Chapter for presenting Cosmo Couture. We are happy to be a part of a charity event that gives back to designers like Livi Pejo. Find out more at http://www.iidamac.org/cosmo/
Learn more about our acoustical systems built with Soft Sound® here: https://arktura.com/product_feature/acoustical-baffle/