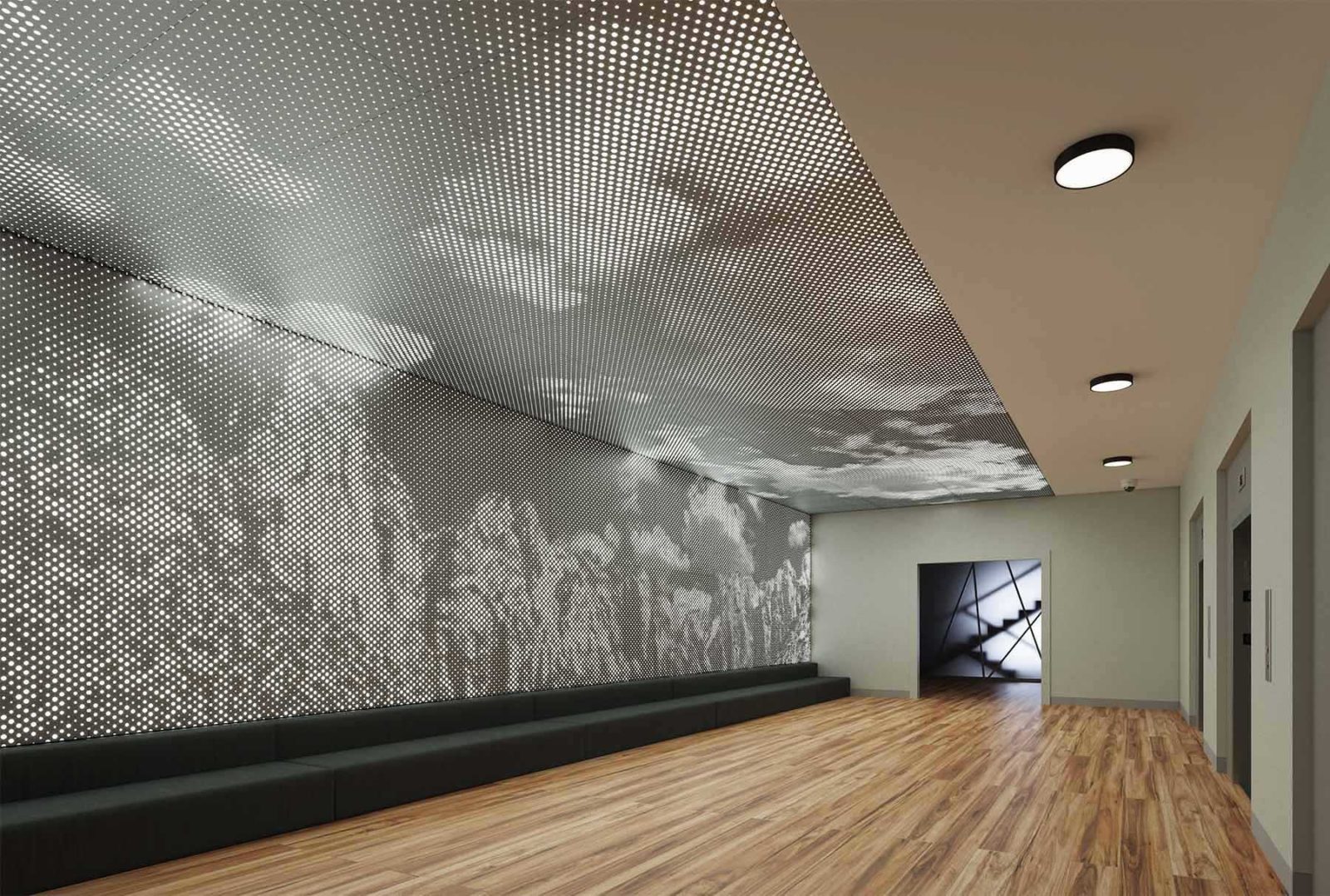 Arktura Introduces New Customization Possibilities with Vapor® Graphic Perf®
July 31, 2018
Arktura Opens Customization Possibilities with The Introduction of Vapor® Graphic Perf®
Vapor® Graphic Perf® – the next evolution of customization for standard perforated ceiling and wall panel systems
Arktura is unveiling the next evolution in ceiling and wall panel systems with the introduction of Vapor® Graphic Perf®. Vapor® Graphic Perf® combines the best aspects of two of Arktura's most popular offerings – Vapor® and Graphic Perf® – into one versatile system that makes metal a limitless canvas at unprecedented levels of affordability and flexibility. It is now available to order through all local sales representative.
Vapor® Graphic Perf® offers an outlet for your imagination by utilizing Arktura's manufacturing expertise and proprietary, algorithmic software to translate unique imagery and patterns into perforated metal panels. Its simple torsion spring attachment and compatibility with Arktura's Vertika™ wall channels and standard grid systems provide effortless installation and quick, easy access to pre-existing systems, across walls and ceilings.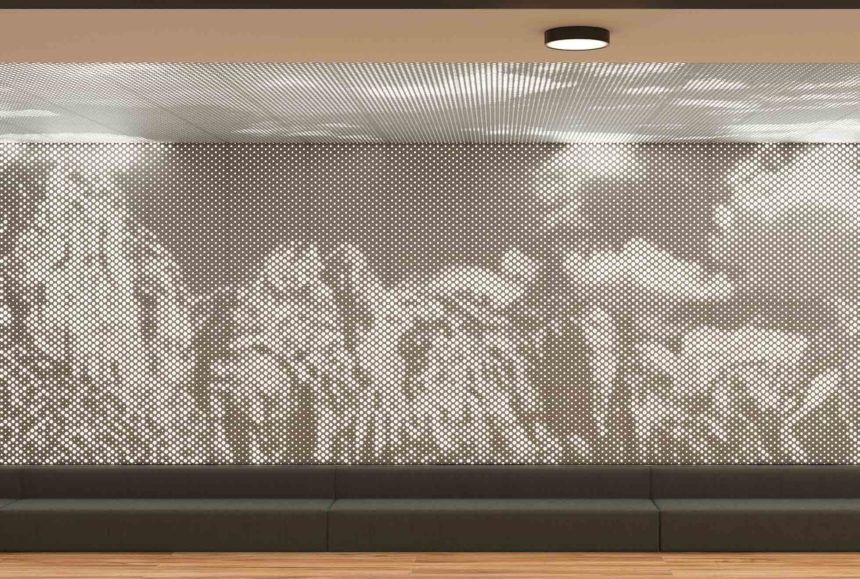 Vapor® Graphic Perf® enables image and pattern customization in a modular, scalable form factor, flexible to the scope of any project. Its perforated panels are available in custom colors and can incorporate Soft Sound® acoustic backer panels, and Arktura's integrated lighting to open up unlimited design possibilities.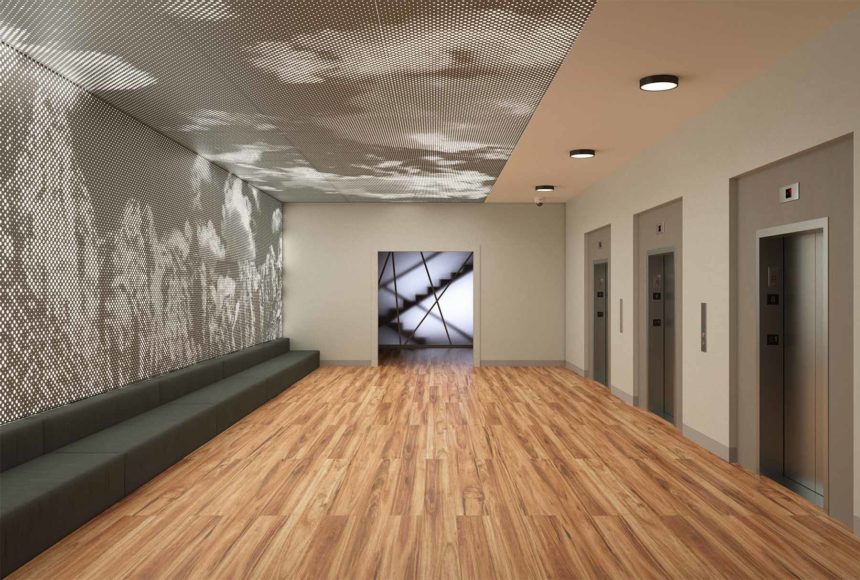 For more information please visit the Vapor® Graphic Perf® product page today.
Links: