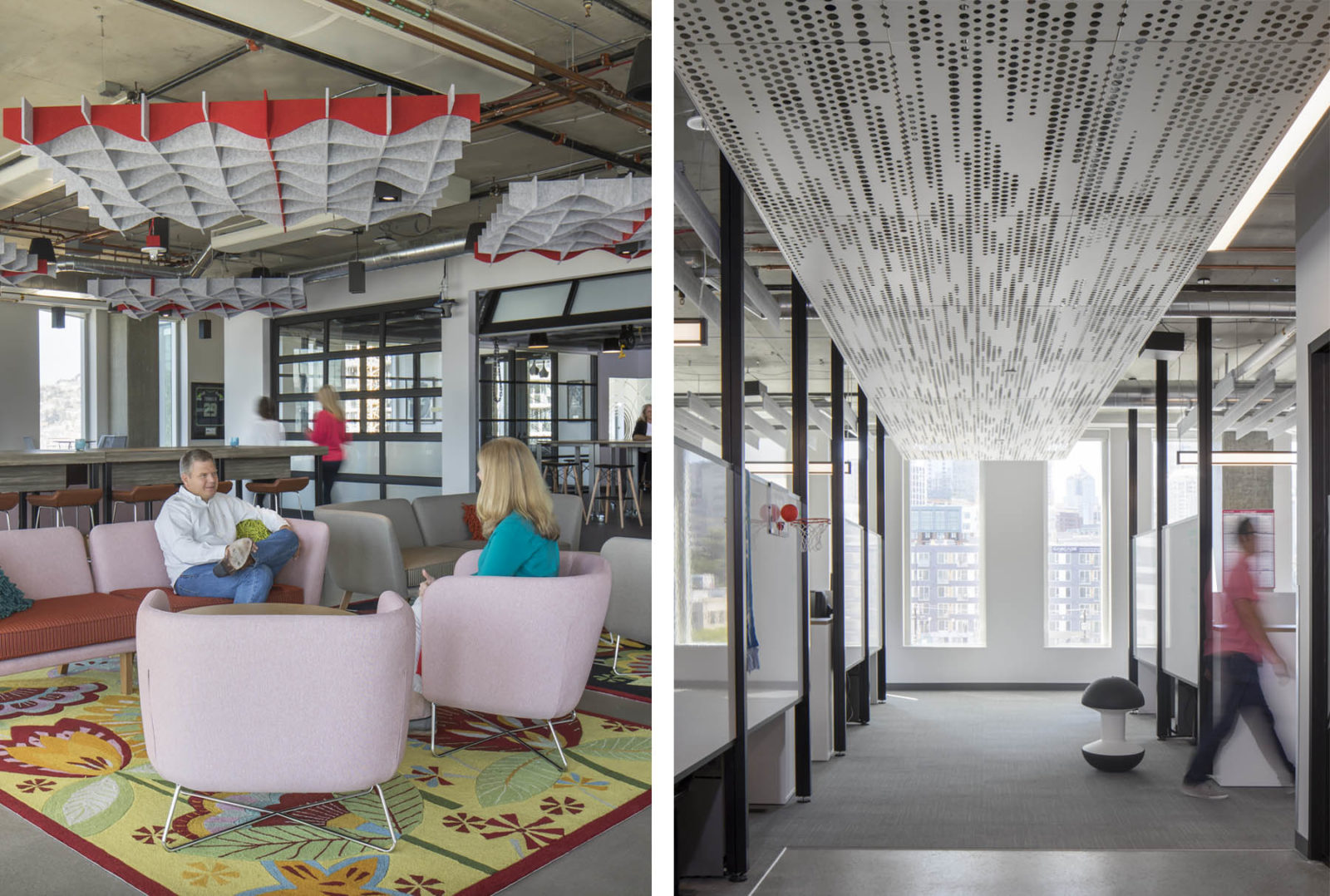 Arktura SoftGrid® Sine and Vapor® Trail Featured in Contract Magazine
June 11, 2018
Arktura SoftGrid® Sine and Vapor® Trail Featured in Contract Magazine
Arktura's SoftGrid® Sine ceiling panels appeared in a full-length feature in Contract Magazine and on contractdesign.com. Architecture firm NBBJ partnered with Arktura to install SoftGrid® Sine and Vapor® Trail to add a pop of color and transform Seattle-based dental insurance company Delta Dental into an environment of collaboration.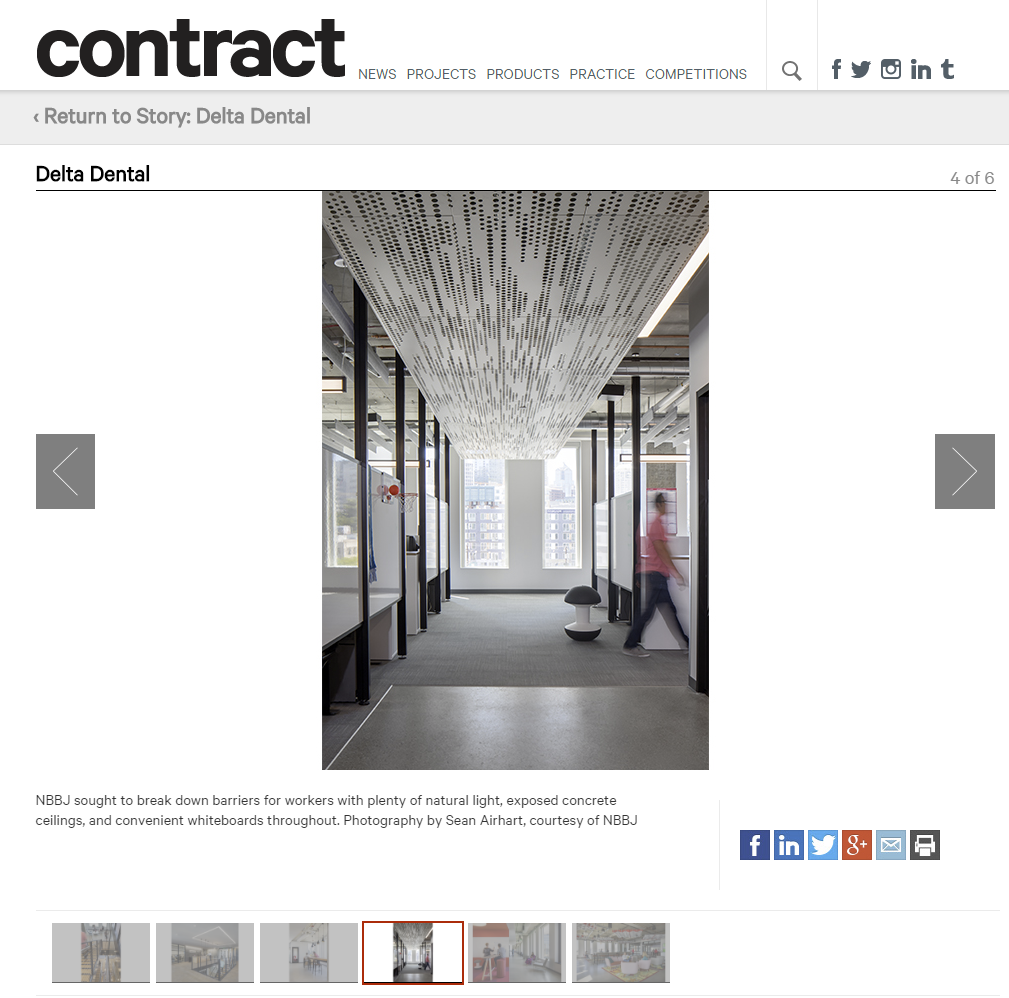 NBBJ utilized Arktura's fabrication expertise to accomplish their goals of breaking down barriers and making the bigger vision visible throughout the office space. Within the open passageways they installed Vapor® Trail, a series of perforated panels that are compatible with industry standard grid systems, to allow for quick access to HVAC, lighting elements and other building systems.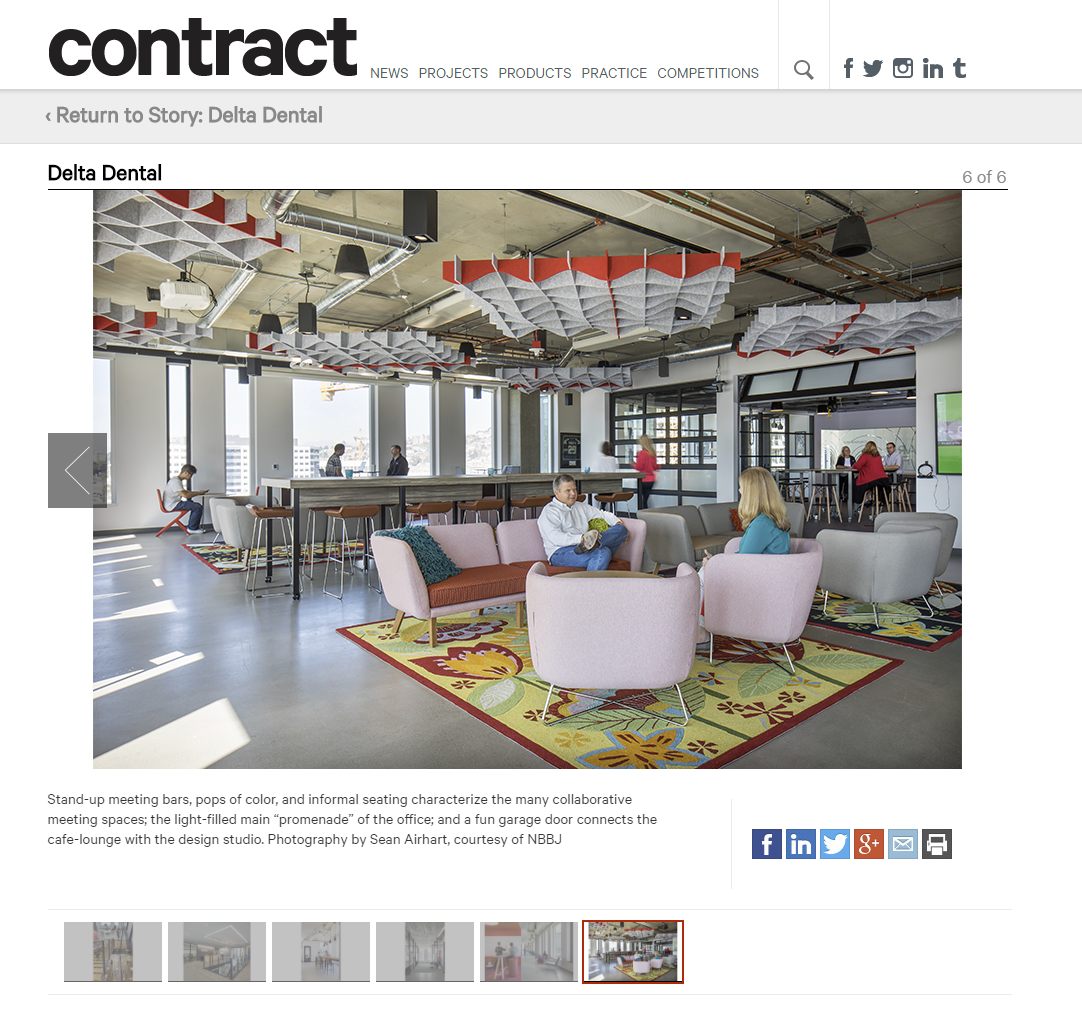 Within the collaboration space they used the preconfigured solution SoftGrid® Sine to maintain an open visibility to the concrete ceiling while controlling the acoustics of the environment. SoftGrid® Sine uses Soft Sound® acoustical material which provides an NRC rating of up to .9 in order to control the acoustics of the new open office space and, like Vapor® Trail, allows for the accommodation of necessary building systems and lighting.
Read Article Here: CONTRACT DESIGN DELTA DENTAL
Interested in the product? Visit: SoftGrid® Sine and Vapor® Trail