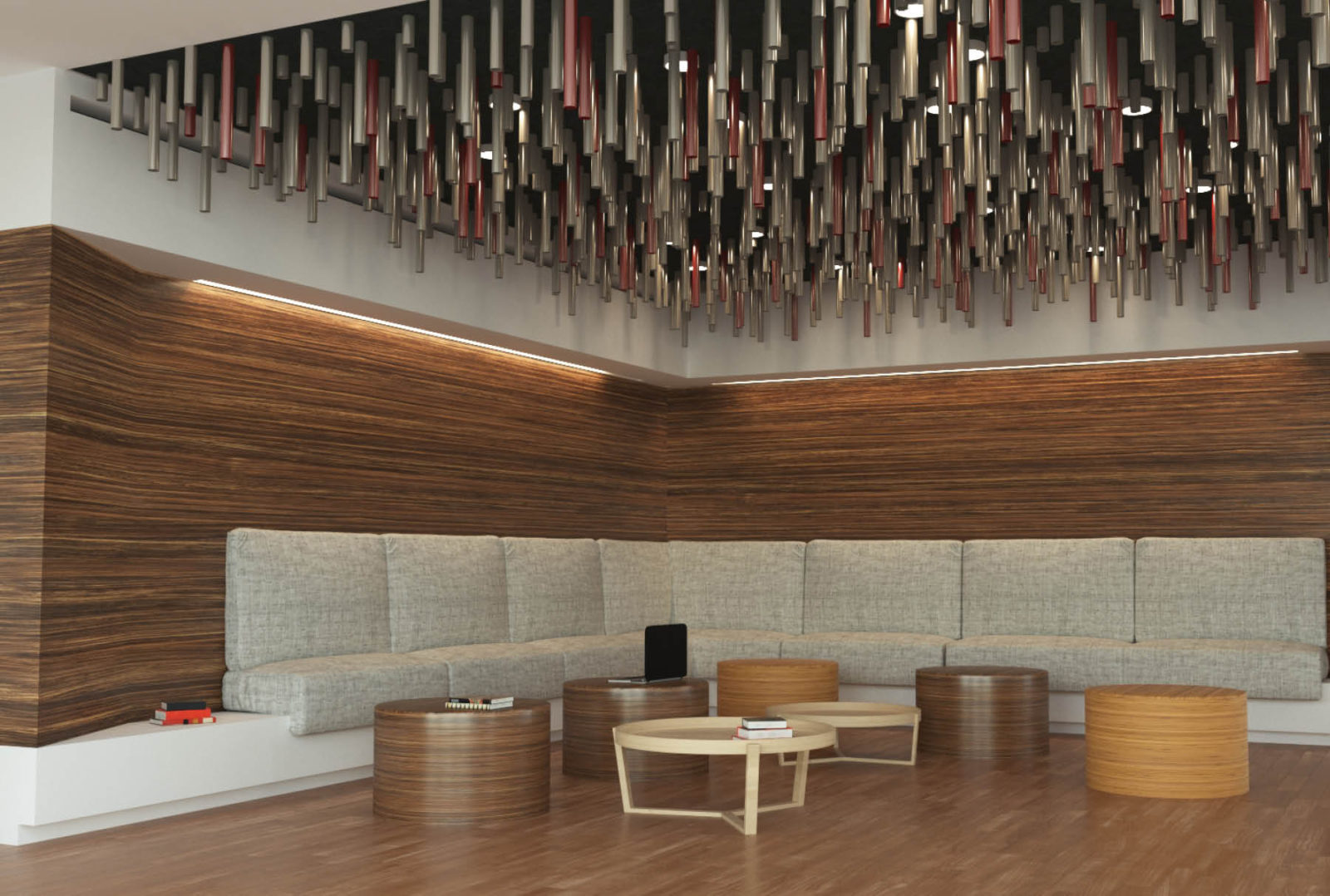 View Line
Alluvia® Custom
Even with a minimal number of modules, you can generate huge design impact using Alluvia® Custom. We offer tailorable system components in each tile so that Alluvia® Custom fulfills your design goal, whether you are working with a tall atrium or a lower-height ceiling. The end products come equipped with all the necessary attachments and mounting hardware, making installation approachable and simple. Tubes are easily removable and offer the opportunity to integrate lighting.
Materials & Colors

Powder Coated Aluminum
Aluminum

Powder Coated Steel
Steel
System Specs
Module Dimensions (WxL)

Optimal Tile Size 2'11" x 2'11"

Pendant Depth

9" to 1'-6"

Panel Material

Aluminum

Face Material

12mm Soft Sound® (PET)

Pendant Material

Aluminum

Fire Rating

ASTM E84 - Class A

Attachment Method

Threaded Rod

Accessibility

See install manual

Trimmability

Yes, per installation manual

Accessories

Integrated LED tube lighting (direct mount only)
Let us help you get started.
Discounts available based on project quantity. Contact your local sales representative for pricing.
Additional options available.
Patent N° USD791979, USD791980, USD783184, USD783183, USD783182, USD767171.