Standard vs. Customizable
The Alluvia® Family. Arktura's Alluvia® line of ceilings panel systems offers a library of easy-to-install, dimensionally unique designs with simple torsion spring attachment, and high-performance noise reduction. Its grid compatible modules integrate Soft Sound® faces, to improve acoustics, with all designs seamlessly tileable and scalable to fit the needs of any space. Discover the endless ways Alluvia® can enhance your next project.
Alluvia® Features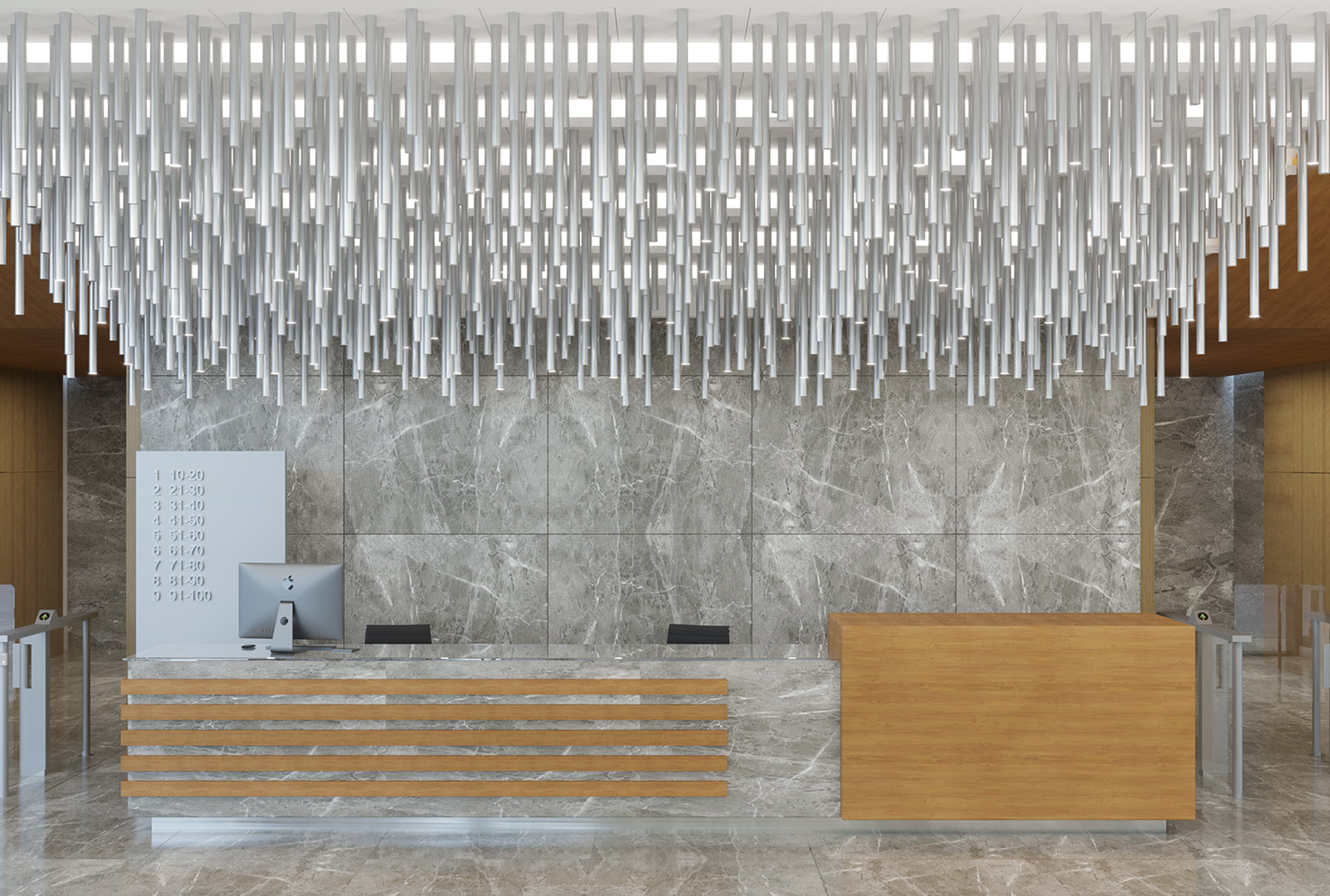 Preconfigured Solutions:

Alluvia® Standard options are preconfigured seamlessly tileable solutions capable of creating a dynamic array of effects that are scalable to any need.

Acoustical System:

Alluvia®'s Soft Sound® faces are capable of achieving amazing acoustical performance across an entire space or simply over a desired zone.

Easy Installation:

We help eliminate the guesswork and reduce installation time and cost through simple attachments, and easy-to-follow installation instructions to provide a clear path to success for your project.

Quick Access System:

Transform your ceilings or walls into a beautiful scrim layer of pattern, texture and form. Each module type has been designed to utilize standard attachment grid systems allowing for easy installation and removal to access the infrastructure above.

Quick Ship Product:

Arktura Standard Ceiling Systems offer ready-to-install functionality, that can be in your hands in less time than you may imagine.

Performance & Sustainable Practices:

Arktura takes sustainability seriously. All of our Standard Ceiling System materials have a high proportion of recycled content and are fully recyclable.
SOFT SOUND® ACOUSTICAL FACES

A LIBRARY OF PRECONFIGURED SOLUTIONS

AVAILABLE INTEGRATED LIGHTING OPTIONS

PANELS OFFER FIELD TRIMMABILITY
How to Specify
Select an icon to view more
Select a Design

Find the right design or combination of designs for your project. Mix and match Flex's multi-faceted channels, Float's hovering pendants, or Field's cascading cylinders (available in two depths) as needed to realize your desired vision

Select Colors

Both panel faces and metal sculptural elements are available in a variety of colors. See our Soft Sound® and powder coat brochures for standard and premium options. Customized color matching is also available.

Select a Number of Modules

Like all our Standard Systems, Alluvia® Standard is scalable by design. Select the amount of panels needed for your project.

Option to Add Lighting (Alluvia® Field)

Alluvia® Standard Field also adds the option to integrate RGB lighting within each tube.