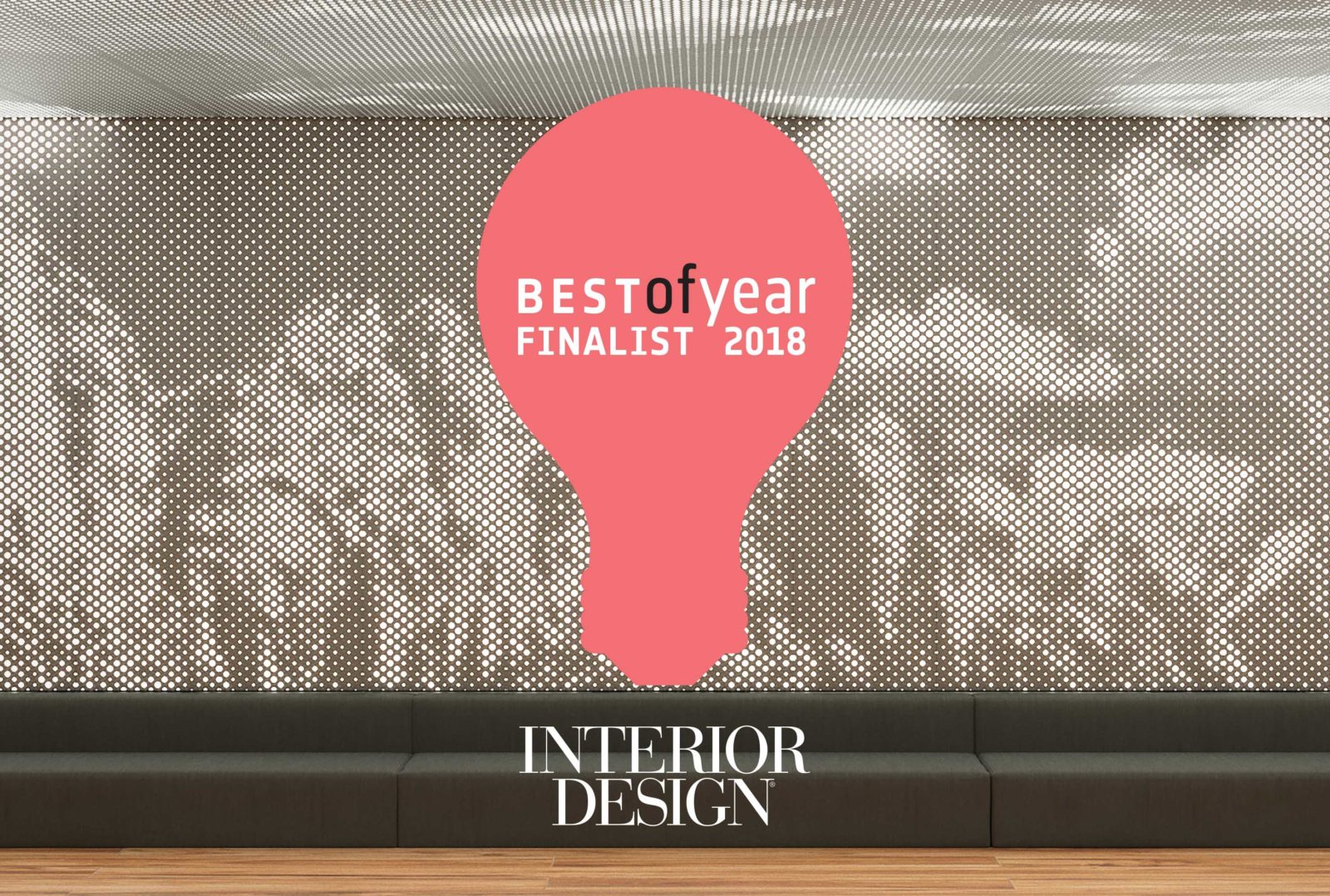 Vapor® Graphic Perf® is Interior Design Magazine's Best of Year product finalist in Materials, Treatments & Surfaces.
November 19, 2018
We are thrilled to announce that our Vapor® Graphic Perf® customizable panel system has been named a finalist in the Materials, Treatments and Surfaces category for Interior Design Magazine's 2018 Best of Year Awards!
Vapor® Graphic Perf® is the next evolution of ceiling and wall paneling because it turns wall and ceiling tiles into limitless canvas' that are customizable. Its derived from our standard grid perforated panels and through use of our proprietary, algorithmic software we are able to transfer branding, photography and visual elements to its surfaces. It's available in custom colors and can incorporate Soft Sound® acoustic backer panels and Arktura's integrated lighting options, making it a serious contender for Interiors Design Magazine's Best of Year Awards!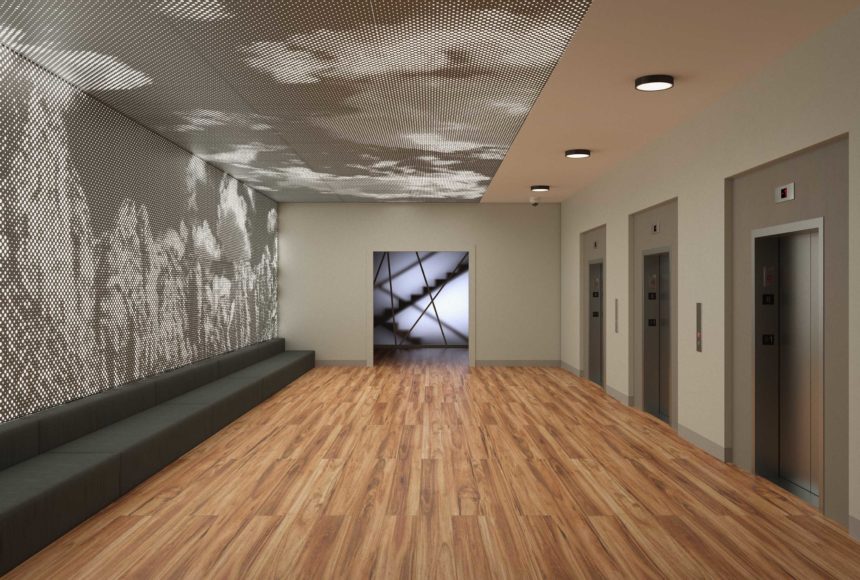 Vapor® Graphic Perf® became a finalist due to our comprehensive Product Design team, comprised of architects, interior designers, engineers, product designers, and technologist. We embrace leading manufacturing technologies and consistently strive to create industry-changing products through a careful composition of form, function, materials, software, and technology. This effort has led us to develop that outstanding product of Vapor® Graphic Perf®.
Learn more about the unique features that make Vapor® Graphic Perf® an award finalist.
See other product finalists at Interior Design BOY Awards.