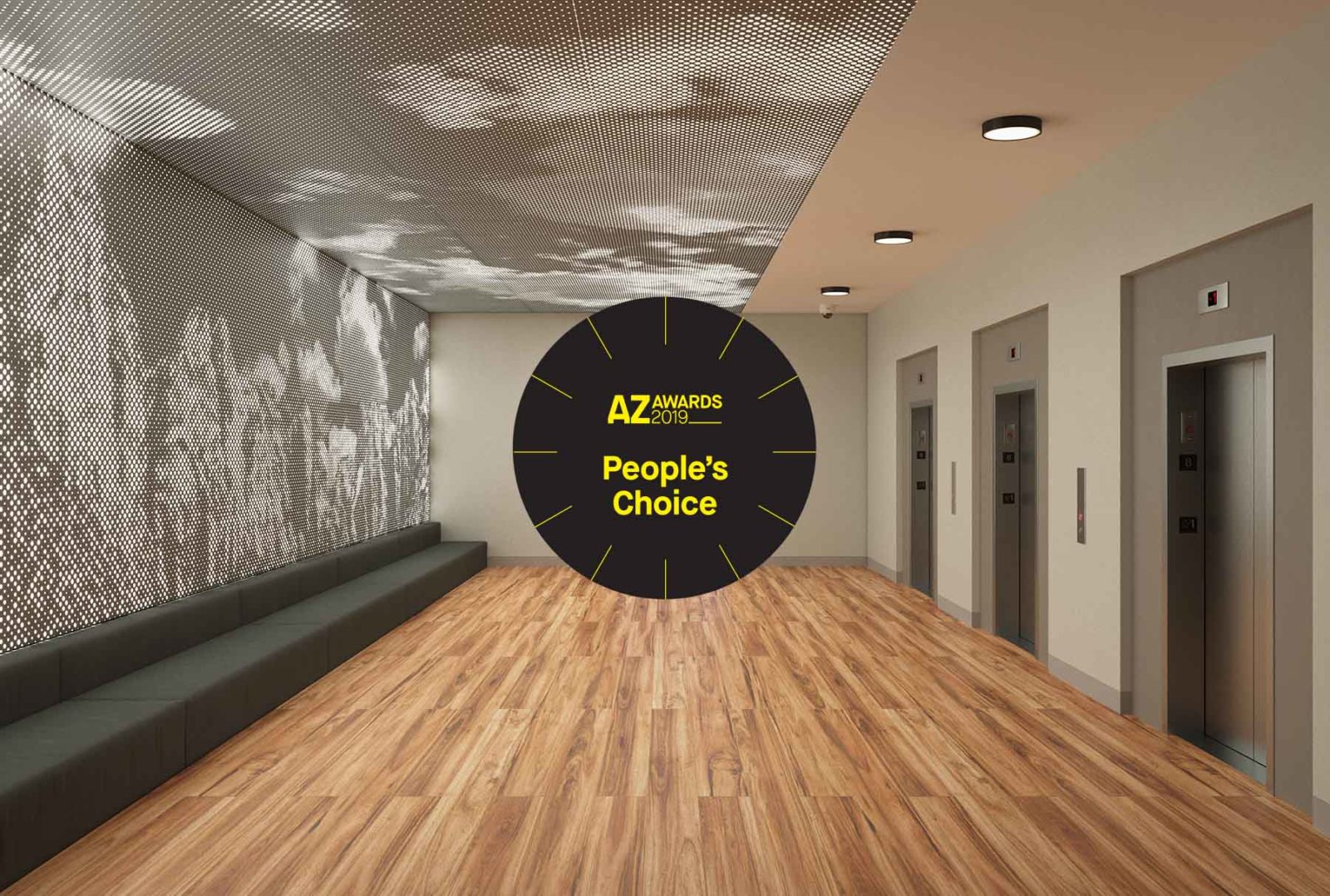 Vapor® Graphic Perf® Wins People's Choice Award in 2019 Azure Az Awards
June 22, 2019
Vapor® Graphic Perf® Wins People's Choice Award in 2019 Azure Az Awards
Arktura's Vapor® Graphic Perf® was announced as the winner for People's Choice Award  in the Best in Architectural Products category for the 2019 Azure AZ Awards presented at the Evergreen Brick Works in Ontario, Canada. This is the second win for Vapor® Graphic Perf® which also won Interior Design Magazine's 2018 Best of Year Awards in the Materials, Treatments & Surfaces category.

Vapor® Graphic Perf® is the next evolution of ceiling and wall paneling, turning them into a limitless canvas that is a cost-effective and customizable version of our standard grid panels. It combines the best of two of Arktura's most popular offerings – the compatibility with standard system of Vapor® and the customizability of Graphic Perf®. Vapor® Graphic Perf® uses Arktura's manufacturing expertise and proprietary, algorithmic software to translate unique imagery and patterns into versatile perforated metal panels, compatible with both Arktura's Vertika™ wall channels and standard grid systems, allowing effortless installation and quick, easy access to pre-existing systems, across walls and ceilings.
Vapor® Graphic Perf® can be enhanced with a variety of additional accessories from lighting options such as Arktura's Backlight or InLine lighting to backers such as our translucent backer or Soft Sound® acoustical backer. Soft Sound® is made from 100%, fully-recyclable, PET plastic, globally recognized as a safe, non-toxic polymer and offers an NRC rating of up to .9 and is available in Class A and Class C fire ratings.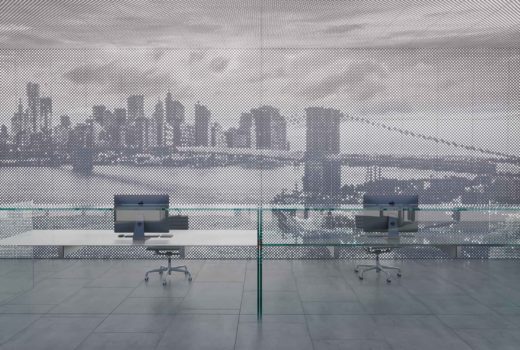 Links:
https://www.azuremagazine.com/article/2019-az-awards-winners/
https://arktura.com/vgp-winner-intrior-design-boy-2018/