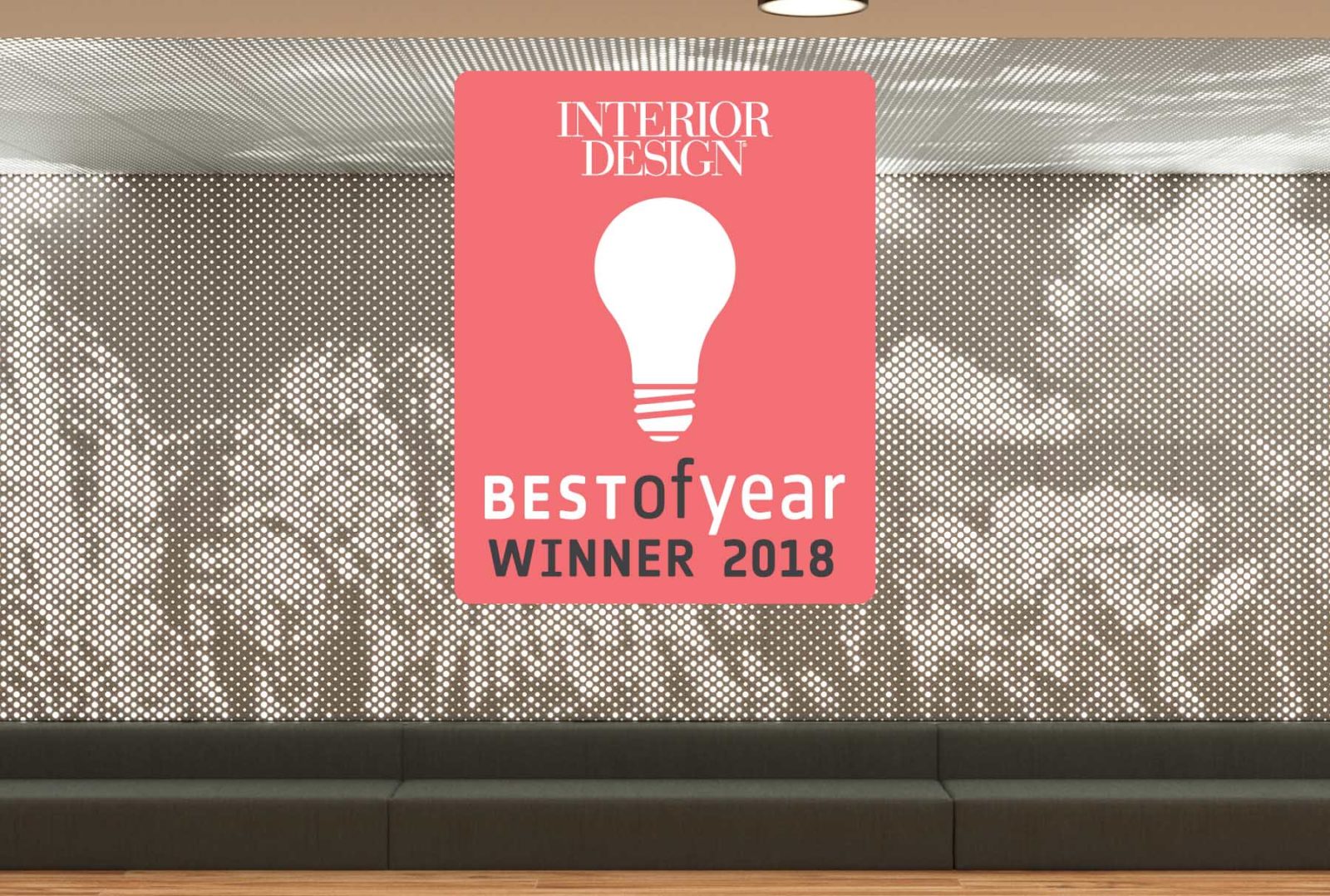 Vapor® Graphic Perf® Wins at Interior Design's 2018 Best of Year Awards.
December 3, 2018
On November 30th Interior Design Magazine named our newest wall and panel system, Vapor® Graphic Perf®, as a winner in Materials, Treatments & Surfaces in the 2018 Best of Year Awards. Our Director of Project Design & Development, Sebastian Munoz, accepted the award at the 13th – annual Best of Year awards ceremony at the Jacob Javits Center's Iconic River Pavilion in New York City.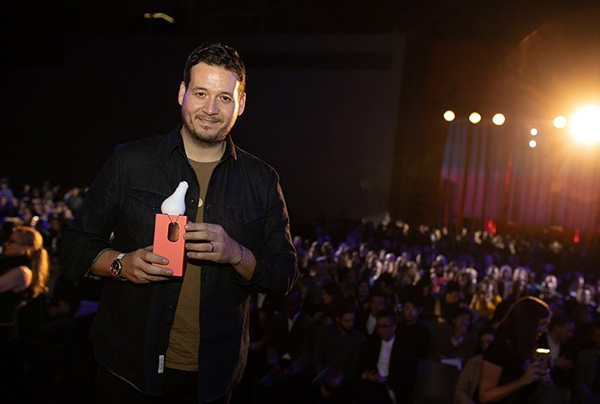 Watch Highlights from 2018 Best of Year Awards
"We are thrilled to be chosen", said Munoz, "At our core, we try to stay committed to systematic research and development. We embrace the future of manufacturing technologies and we consistently strive to create industry-changing products. Vapor Graphic Perf is a perfect example of that."
Vapor® Graphic Perf® is the next evolution of ceiling and wall paneling because it turns wall and ceiling tiles into a limitless canvas. It's the cost-effective and customizable version of our standard grid panels which allows branding, photography and visual elements to be transferred into the perforated metal panels. This industry-changing product is available because of our proprietary, algorithmic software.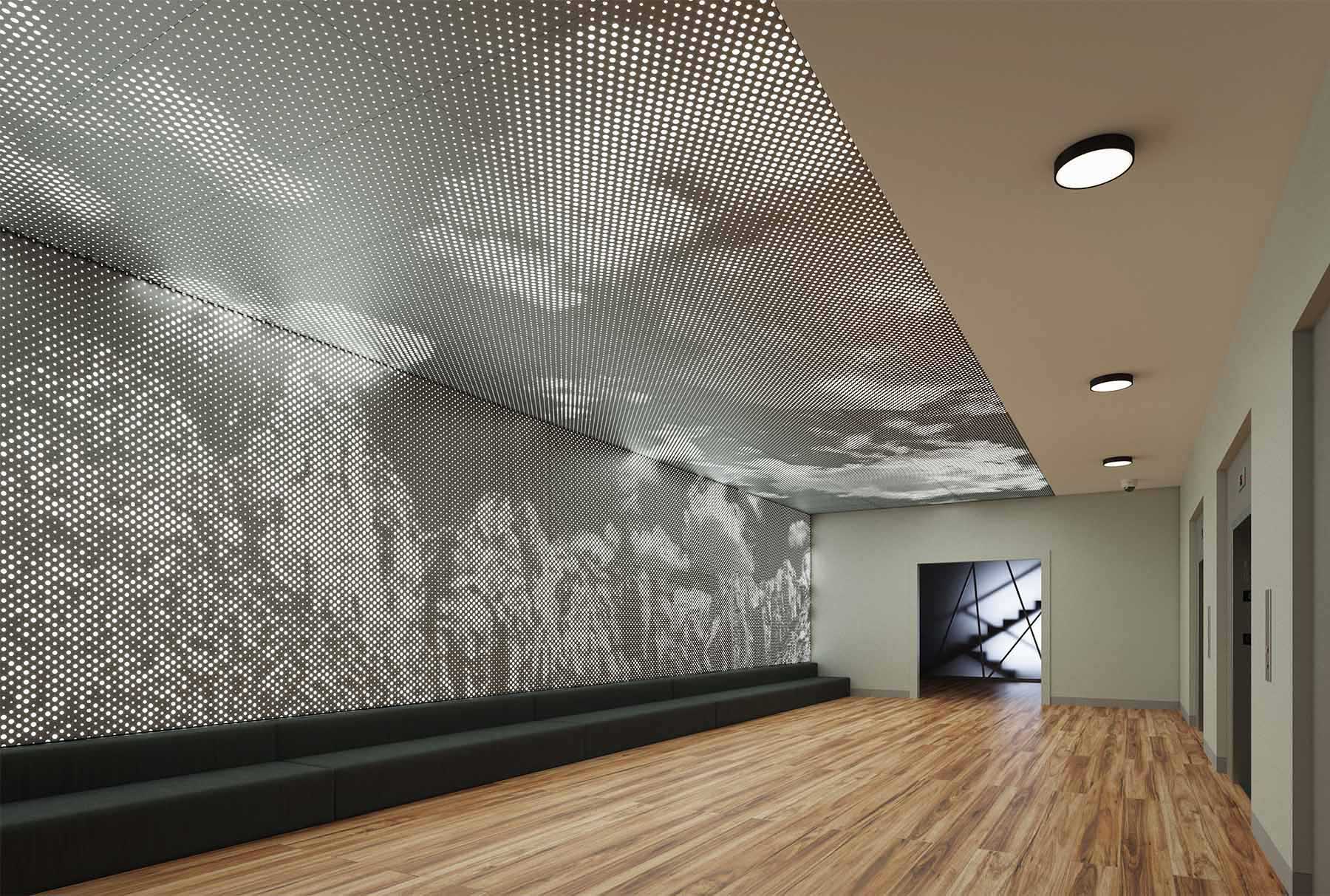 Vapor Graphic Perf is also a fully-enclosed lightbox system which is easy to install and accessible and fully compatible with Arktura's Vertika™ wall channel and standard grid systems. It is made from aluminum with the option of including frosted polycarbonate or a Soft Sound® acoustical backer. Soft Sound® is made from 100%, fully-recyclable, PET plastic, globally recognized as a safe, non-toxic polymer and offers an NRC rating of up to .9 and is available in Class A and Class C fire ratings.
Learn more about Vapor® Graphic Perf®