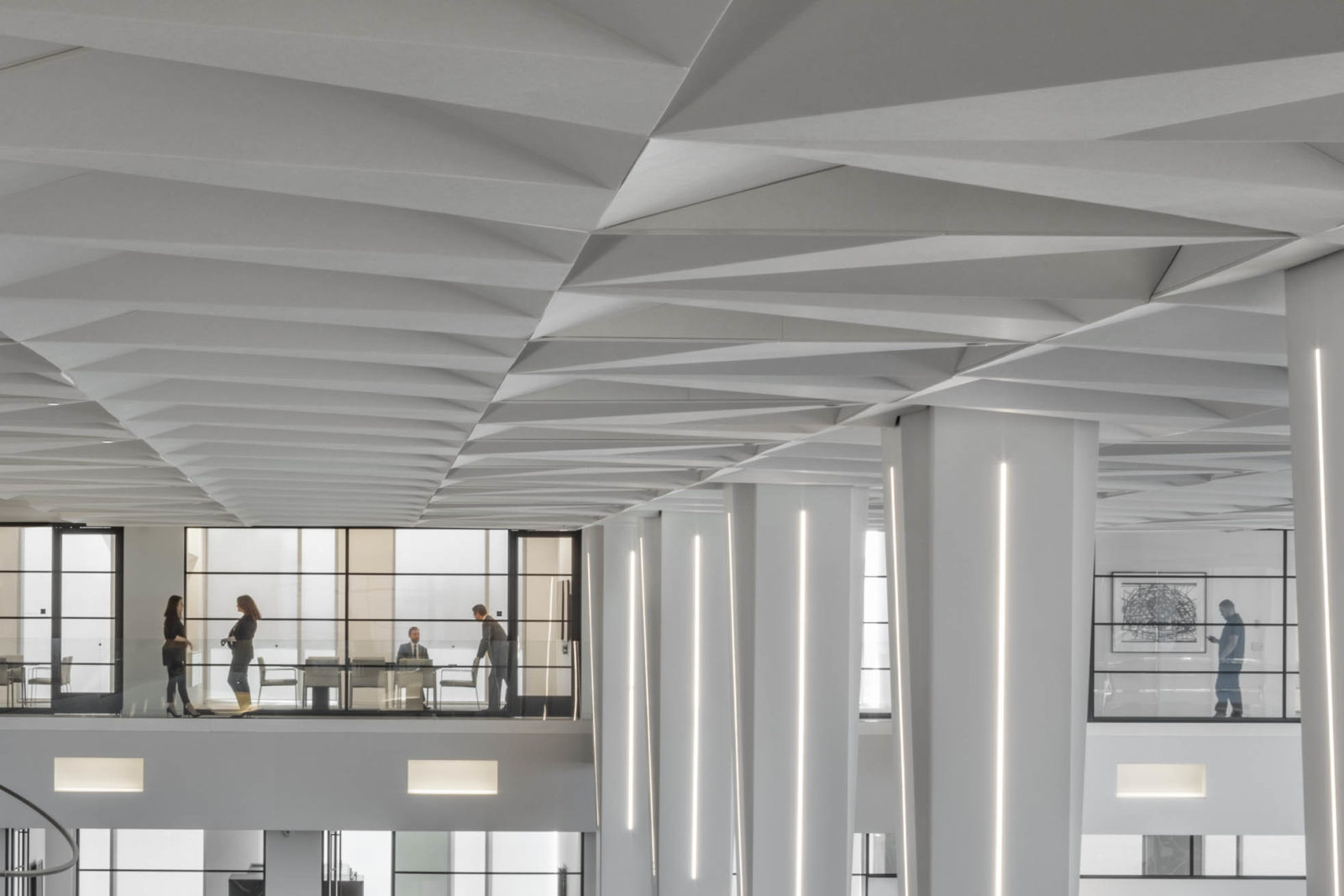 Vitol Houston Architectural Record Feature – Video & Article
October 13, 2016
Arktura Contribution Highlighted in Architectural Record Feature of Vitol Houston
We are proud to have our collaboration with PDR, for the Houston offices of the global energy and commodities trading company Vitol, currently featured by Architectural Record.
For this project, Arktura Solution Studio® designed a fully customized, faceted ceiling system, utilizing our acoustic, sound-attenuating Soft Sound® material, sustainably produced from recycled plastic milk cartons. This transformed what would other wise a be loud, discordant office and trading room floor, into a distinctive and beautiful collaborative space.
"We knew the ceiling was going to be the wow factor" – Amy Collins, PDR
You can view a video summary of the project above, and read the full article at Architectural Record for more details.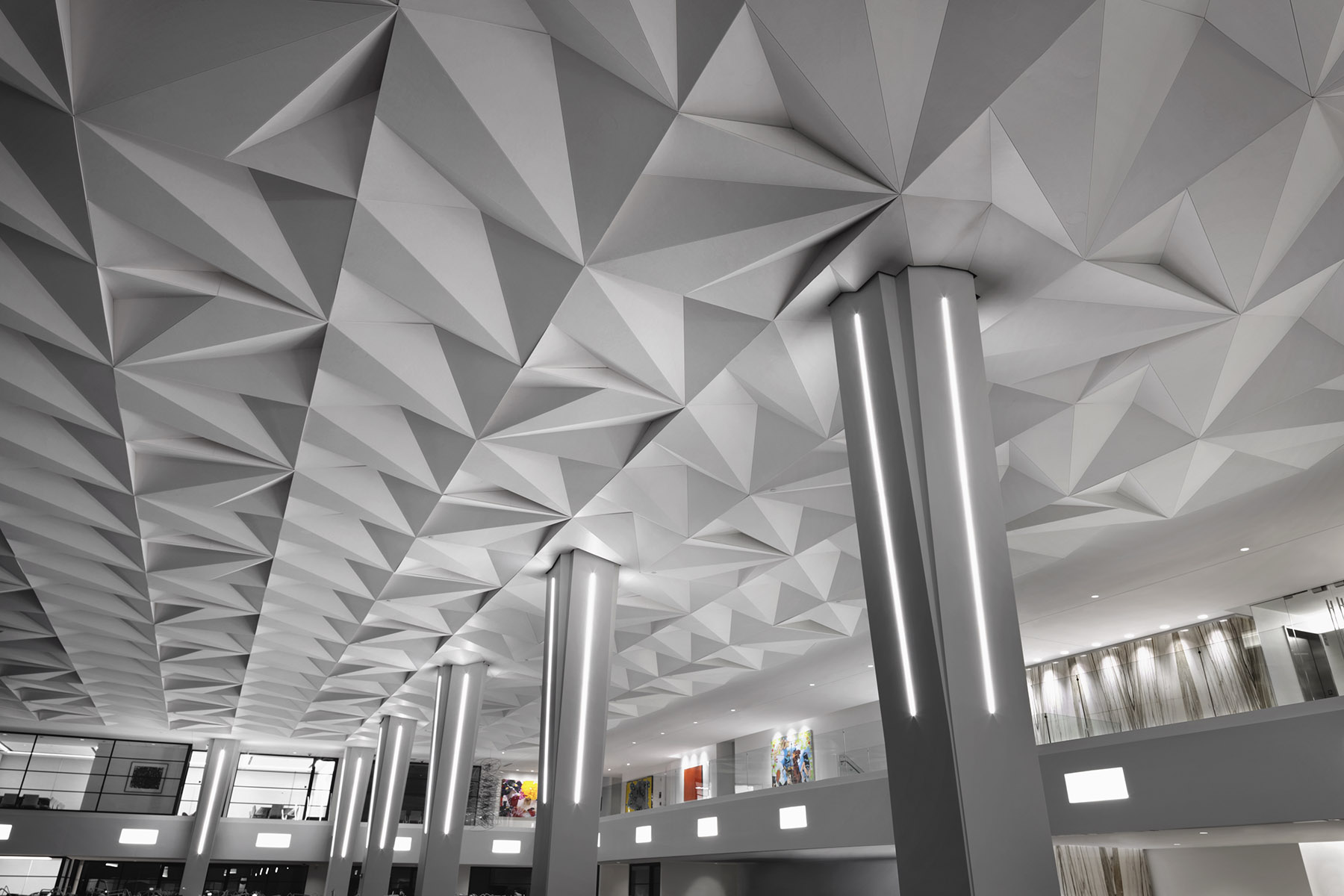 Read the full article online now at Architectural Record
Learn more about Arktura Solutions Studio®
Visit our Solutions Studio® featured project page for Vitol Houston
*Update: Vitol Houston named an Architizer 2017 A+ Awards Finalist