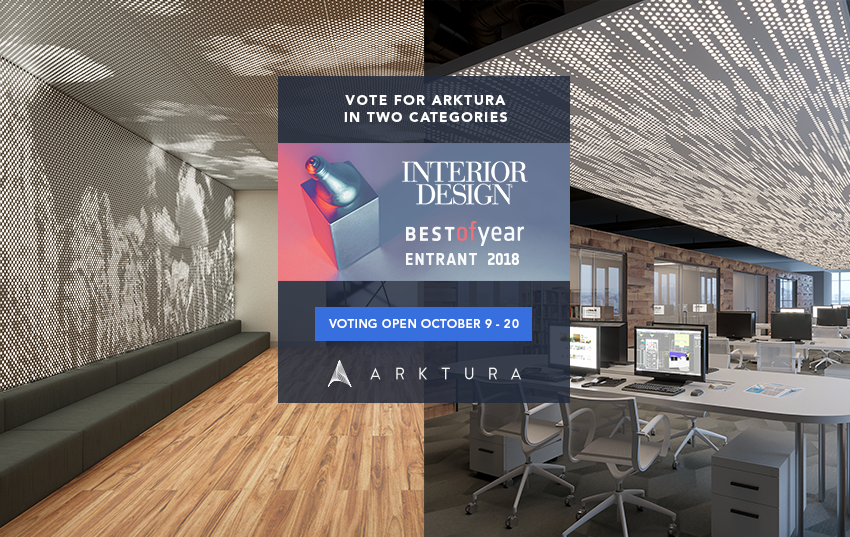 Arktura showcased in two categories for Interior Design's Best of Year 2018 Awards
October 9, 2018
Interior Design's Best of Year is the design industry's premiere design awards program, honoring the most significant work of the year as well as recognizing designers, architects and manufacturers from around the globe. As an architectural manufacturer, with a knack for innovation, Arktura is thrilled to be showcased in two distinct product categories, Vapor® Soft in Acoustical Applications, and Vapor® Graphic Perf® in Materials, Treatments and Surfaces.

Our recently introduced acoustical panel system, Vapor® Soft, is in the running for Best Acoustical Application. Vapor® Soft is an innovative panel system that offers the simplest way to enhance acoustic performance at any scale while achieving dramatic visual effects through beautiful patterns and enhanced functionality through integrated lighting options. Its faces are made from our 100%, fully recyclable PET-plastic Soft Sound® acoustical material, NRC rated up to .9. Its combined benefits allow for design, function, and performance to meet in a single versatile product solving the acoustical needs of any space.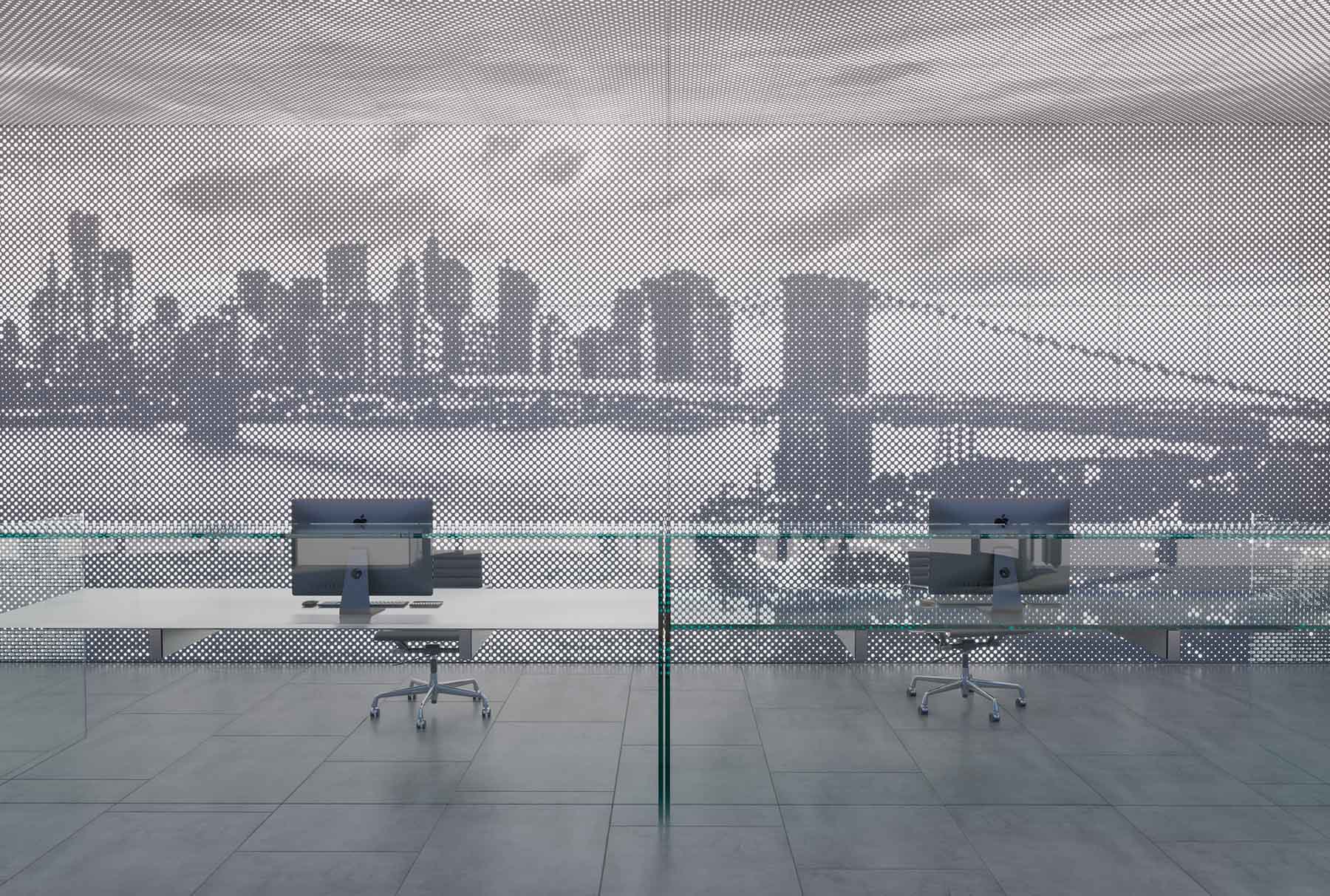 Vapor® Graphic Perf® is up for consideration in the Materials, Treatments and Surfaces category because of its innovative combination of qualities. It is the next evolution of ceiling and wall paneling from Arktura, that turns wall and ceiling tiles into a limitless canvas, at a fraction of the cost and with reduced lead time. Vapor® Graphic Perf® allows branding, photography and visual elements to be transferred into perforated metal panels through our proprietary, algorithmic software. All panels are torsion spring supported and fully compatible with standard grid systems as well as with our Vertika™  wall attachment system, to offer unparalleled ease of install and access.
Voting is open until October 20, 2018! If you believe Arktura has products that should be showcased in Interior Design Magazine and believe that we have the capabilities to set the bar even higher for the future visit http://go.arktura.com/VOTE-InteriorDesignMag-VaporSoft and http://go.arktura.com/VOTE-InteriorDesignMag-VGP  to vote!!
Learn More About the Products Here: