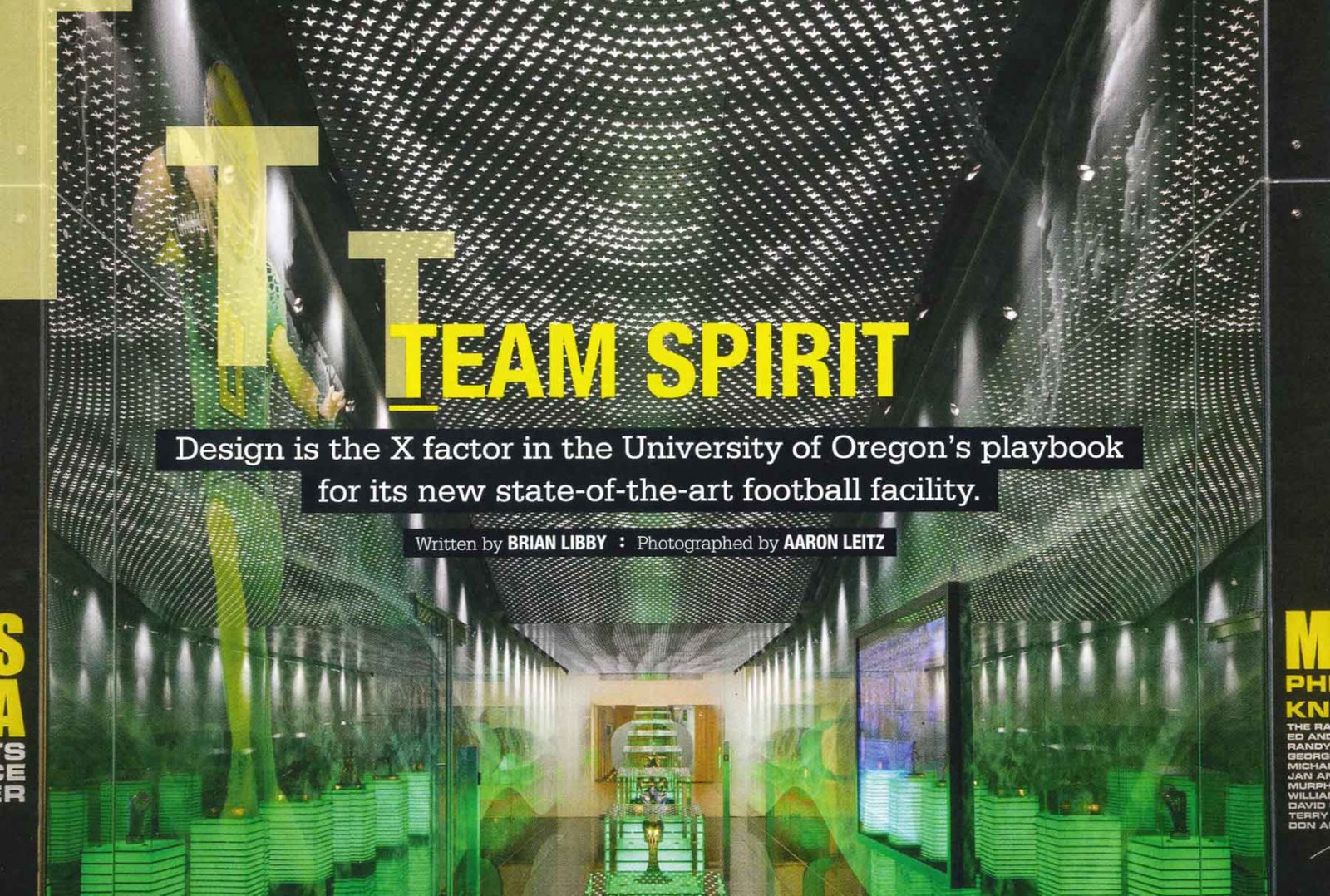 Marcus Mariota Sports Performance Center & Arktura Graphic Perf®
April 26, 2017
Arktura Graphic Perf® & The Marcus Mariota Sports Performance Center
Arktura is proud to have been a part of  University of Oregon's state-of-the-art Marcus Mariota Sports Performance Center, which has been capturing continuous media attention since its August 2016 launch. You can currently find it highlighted in the latest edition of Gray Magazine, in an article that utilizes expansive custom backlit paneling from Arktura Solutions Studio®, for the center's trophy room, as its leading shot. These panels, designed and manufactured in partnership with SRG Partnership,  present stylized detail representations of Marcus Mariota and his jersey, in a way that gives the space unique impact. They serves a a perfect example of how Arktura's Graphic Perf® Customizable Family of products can utilized to create visual complexity, practical utility, and unmistakable brand identity.

You can take a virtual tour the space through the following video, courtesy the University of Oregon, and learn more via the links below:
See more info and photos on the featured project page.
Learn more about our Graphic Perf® Customizable Photoreal Interior system.
Learn more about the Graphic Perf® Customizable Family of products.
View an interactive digital copy of the Gray Magazine April-May 2017 issue (jump to page 60 to see our work).
Learn more about the Graphic Perf® Standard Family of products, for ready-to-install options.