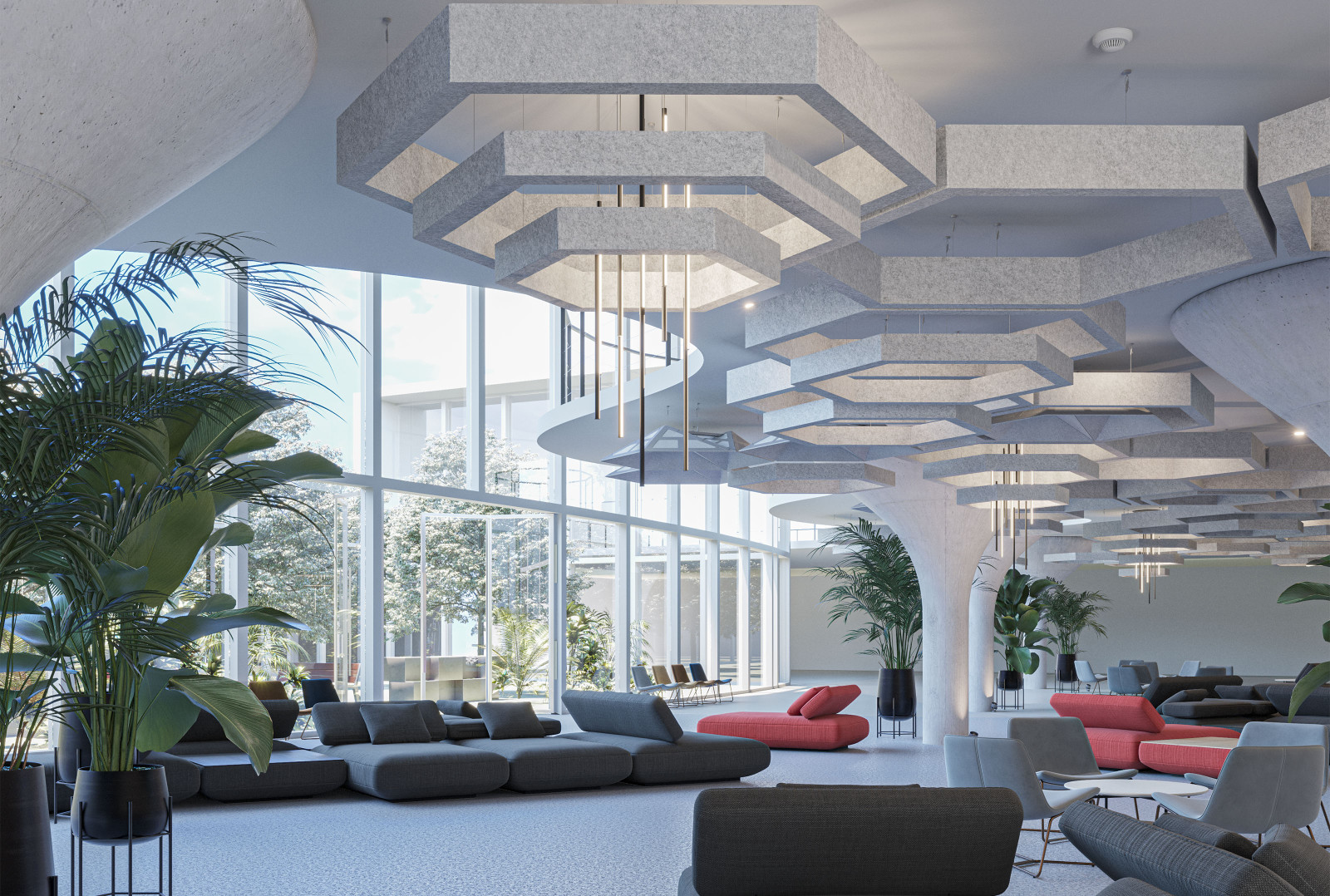 SoftShapes™
SoftShapes™ brings a new angle to commercial acoustic design in three distinct form factors: Tri, Quad, and Hex for three, four, and six sides of auditory bliss. These versatile geometric building blocks, available in a wide range of sizes, can be wall or ceiling-mounted, supplying acoustic attenuation where you need it most. SoftShapes™ modules can be tiled across a space to create a continuous grid look, used as freestanding clouds, mixed with other Arktura Systems (TriSoft®, SoundStar®, SoftGrid®, etc.) or in dynamic clusters to adaptively maximize your design intent. 
Intro Video – SoftShapes™ Geometric Acoustic Clouds
Let us help you get started.