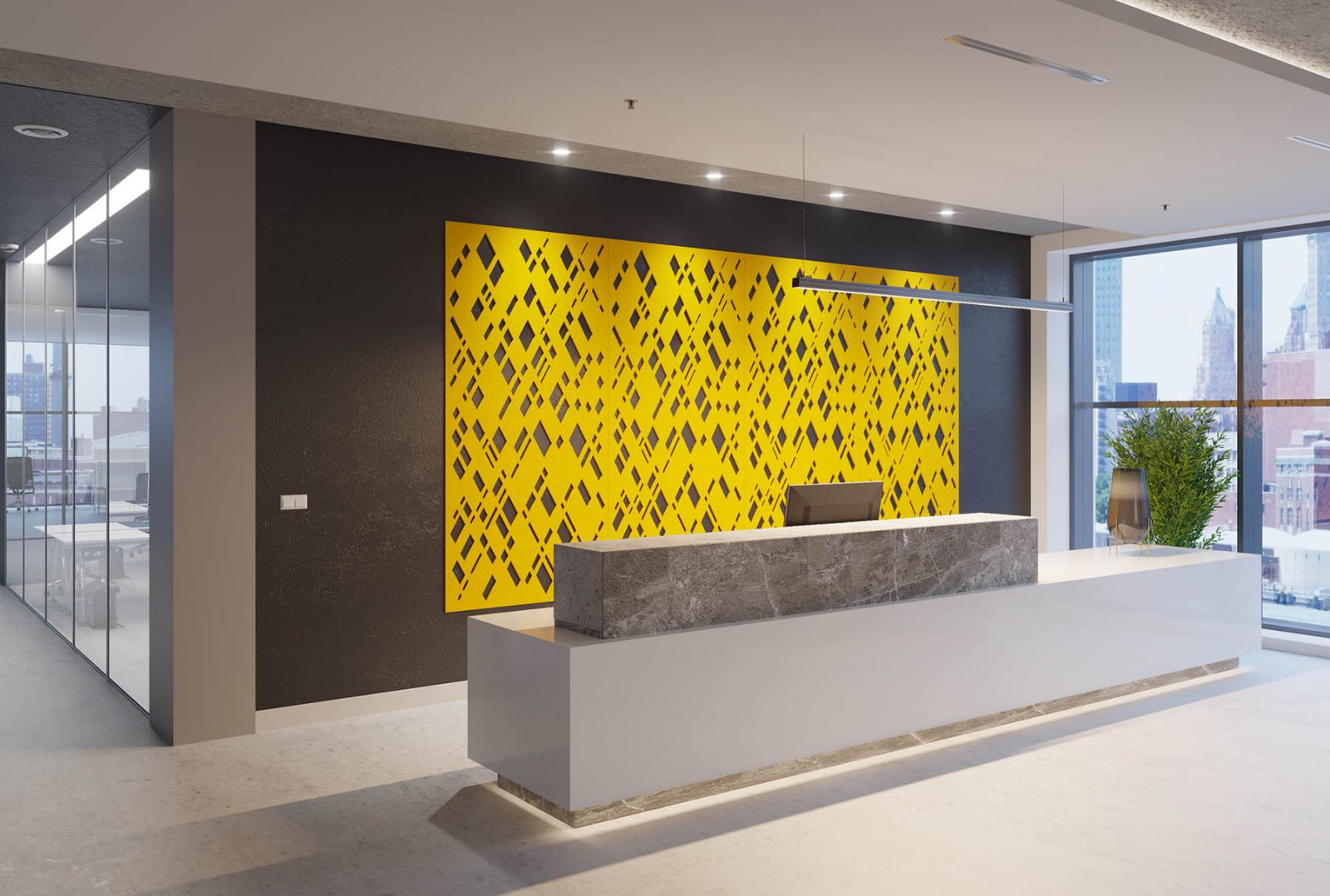 Acoustic Ceiling & Wall Panels: 12 Design Ideas to Help Control Sound in Commercial Spaces
April 20, 2020
Commercial spaces can be a hive of activity. No matter what the focus of your business is, it's likely that you have people working on a number of different projects at any given time. While some people may need to be speaking or interacting with others while they work, others need a quiet place to focus on the task at hand.
Commercial spaces are also changing the way that they're designed to better accommodate employees. This means that offices and private areas are disappearing, in favor of more open, communal spaces. While this is often better from a productivity standpoint, open spaces mean more echoes and more need to handle the acoustics so that people can work comfortably. 
Acoustic ceiling and wall panels are an effective way to help control sound in your commercial or office space. Whether you want to create quiet areas for clients and customers, or you need to keep employee noise to a minimum, sound dampening systems can absorb unwanted resonance and help you control the way that your space utilizes sound and noise.
Acoustic Ceiling & Wall Panels Design Ideas
If you're looking for ideas of how you can incorporate sound absorbing systems into your space, the following 12 design ideas can help show you how. 
1. Open Office Sound Control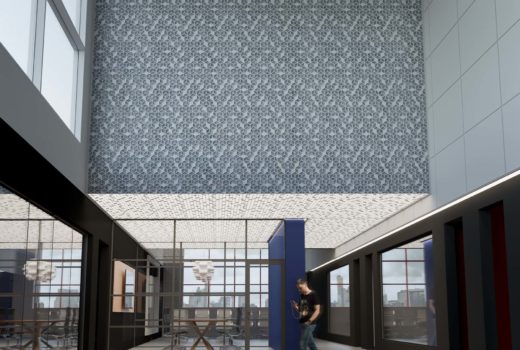 Open layouts and high ceilings can create some really dynamic designs for office spaces. However, they also create echoes and environments where it can be difficult to carry a conversation privately or get work done without unnecessary noise distractions.
By covering the upper walls and ceilings with acoustic panels, you can add sound control and a lot of interest and style to the space at the same time. 
2. Reception Area Style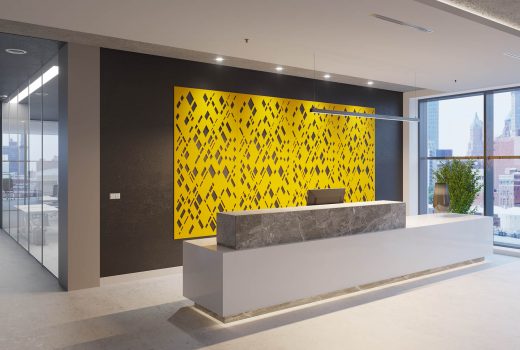 Reception areas are unique spaces that need to create an impression on the visitor, while also creating an atmosphere that's quiet and easy to carry on a conversation in. This SoftScreen panel behind the desk helps make a statement that brings a lot of color and detail to the area, while also helping to absorb unnecessary sound so conversations can happen more naturally. 
3. Quiet Conversation Area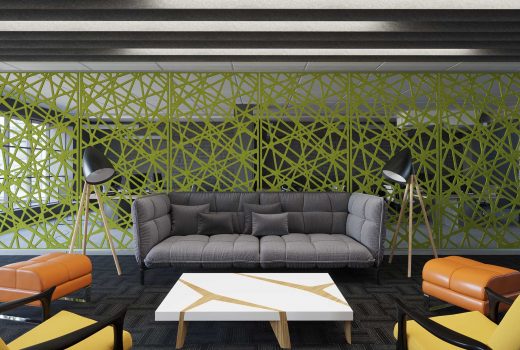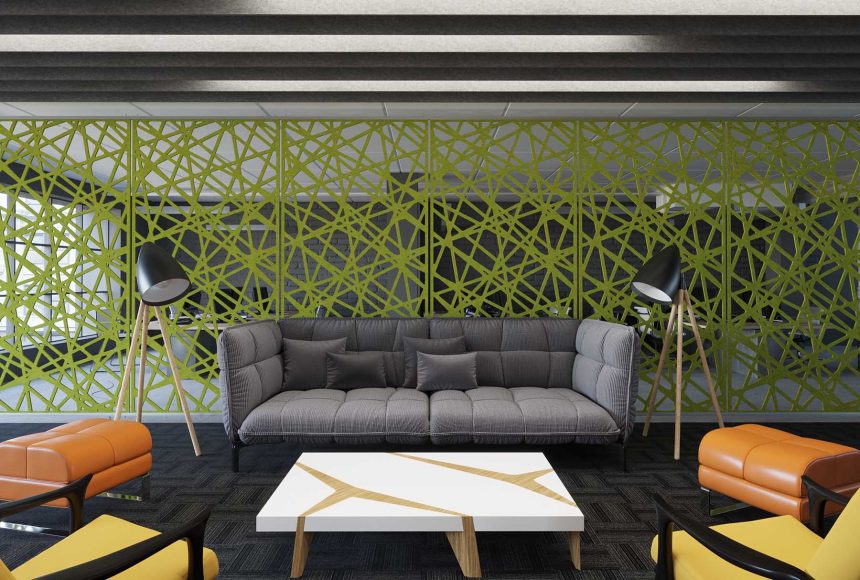 Open floor plans and spaces may be great for visual acuity and for making a dynamic and versatile area, but they tend to be loud and difficult to hold conversations in. 
These SoftScreen panels help keep the open feeling of the space, while also absorbing sound so that this conversation area can be used the way it was intended. As an added bonus, the screens also add color and interest to the area for a beautiful design. 
4. Sound Dampening Walls

Even the most open spaces still need some private areas. Using sound dampening, but perforated, systems on walls outside of (and even inside) conference rooms or other private areas helps keep the area open, while at the same time, with the addition of backers, helping ensure that the interior spaces are quiet enough for focused work to take place. 
5. Decorative Lounge Areas

Lounge areas and gathering places are becoming increasingly popular in office and commercial spaces. It gives people a chance to relax and unwind, which helps make people happier and more productive. 
Adding some decorative panels, combined with sound-absorbing backers, to these spaces helps make them not only more attractive but also ideal for quiet conversation. 
6. Quiet Working Spaces

Spaces where numerous people work or study near one another can get noisy. This can make it difficult for workers to concentrate on what it is that they're doing. By wrapping the area in panels with sound-absorbing backers, you can help visually delineate the space and cut down on excess sound at the same time. 
7. Dynamic Ceiling and Wall Design

Retail spaces can be chaotic on a busy day. Adding some sound control paneling (when sound backers are used) to walls and ceilings helps to reduce some of the excess noise, making it a more peaceful place to shop. 
8. Dividing Backdrop

As commercial spaces become more fluid and open, businesses need to find ways to delineate areas. This perforated wall panel, with added sound backers, makes an excellent partition, dividing the spaces visually and acoustically at the same time. And because it's perforated, it matches the open feeling of the area, so it doesn't contrast the overall style. 
9. Quiet Corners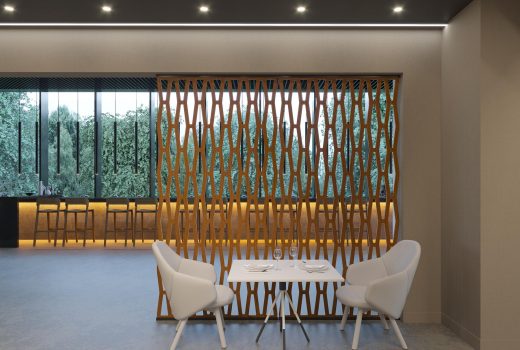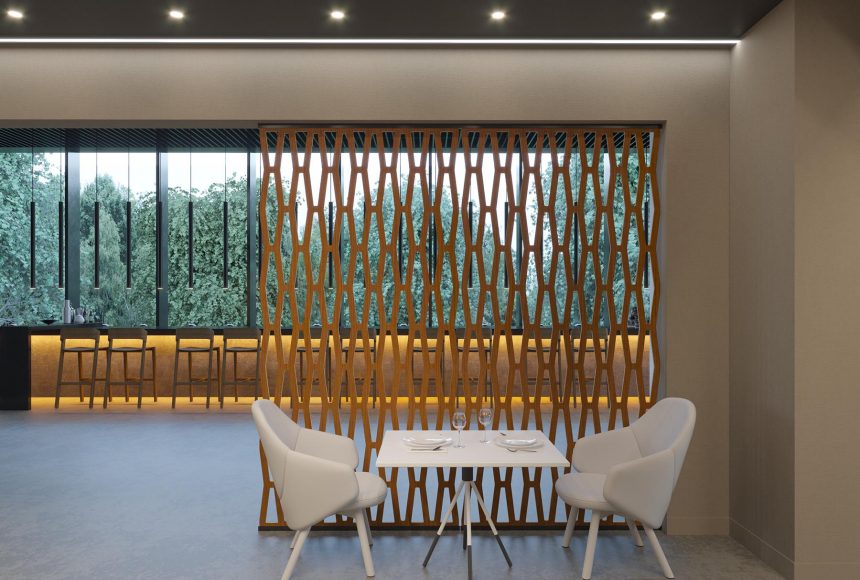 In lounges, restaurants and cafes, it can be hard to find a quiet corner where you can have an intimate conversation. With so many people coming and going, these spaces tend to be loud. 
With a SoftScreen panel, however, you can create a quiet, intimate corner where conversations can happen more naturally. This screen helps also give the illusion of privacy, inviting people to want to sit down and have a chat. 
10. Defining Areas
 
Study areas, workspaces and restaurant booths are all areas where you may need both visual definition and sound control. These SoftScreen panels divide the tables from one another, helping to introduce some privacy and some sound control. 
People using these tables will be able to converse or concentrate without distractions coming from other areas. The fun colors of the paneling help to give the space a visual boost at the same time. 
11. Quiet Spaces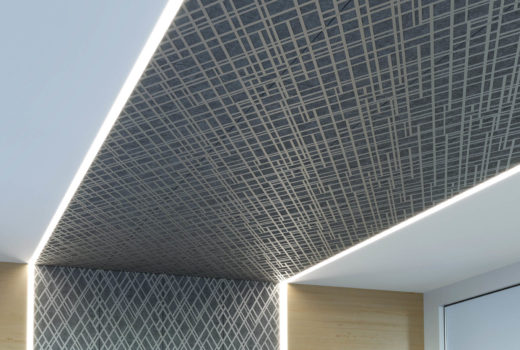 In every building, you can find areas that can use a small amount of sound control. This could be outside of offices or conference rooms or in lobbies or reception areas. 
By adding some unique sound control paneling featuring Soft Sound backers, you can help reduce the noise in these areas and give them a fresh new appearance at the same time. 
12. Soft Backdrop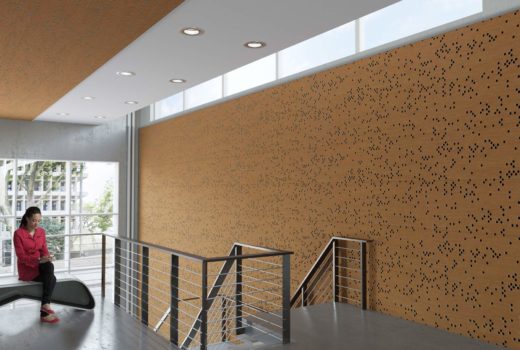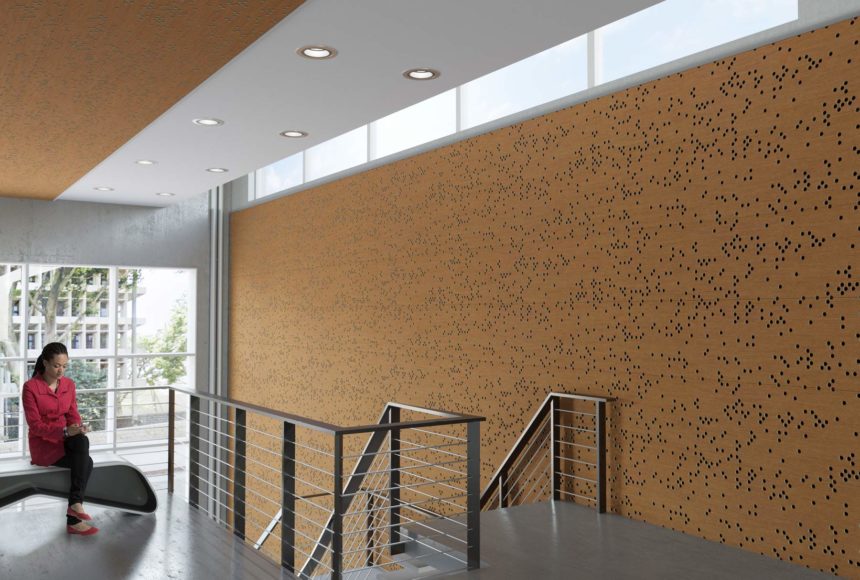 Using acoustic paneling in stairways helps keep echoes and unwanted noise to a minimum. This soft-looking, perforated paneling makes the perfect backdrop, adding some warmth in color and contrast, while helping to control unwanted sound through the addition of Soft Sound backers. 
Get Better Sound Control for Your Commercial Space
Whether you need acoustic control for your employees, your clients or your guests, acoustic ceiling and wall systems from Arktura can help. They are easy-to-install, decorative and innovative panels and baffles that will help transform any room — while offering the acoustic control you need. 
Visit Arktura.com to learn more and start taking control of the acoustics in your commercial space. Or, if you want to speak to a rep near you, you can click here.