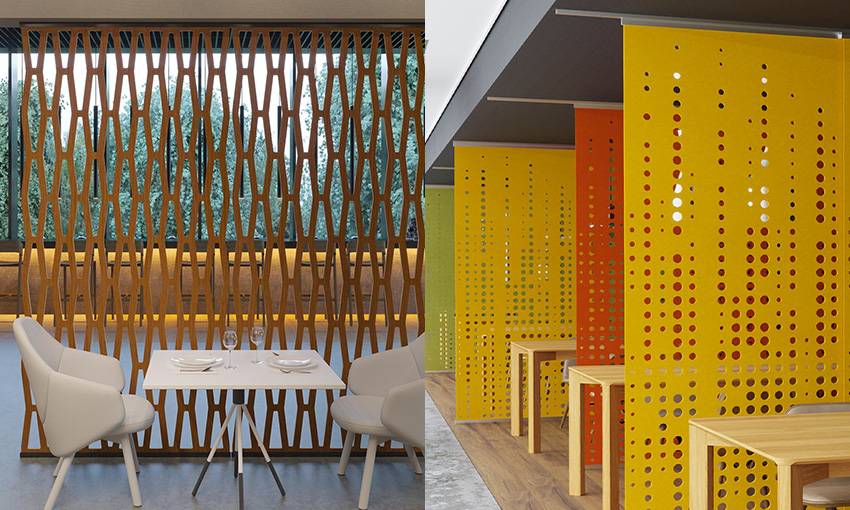 Introducing SoftScreen™ Acoustic Wall Panels
March 23, 2020
Arktura is excited to introduce SoftScreen™, a new versatile and affordable acoustic wall panel system. Made from our Soft Sound® acoustic material (NRC rated up to 0.9),  SoftScreen™ provides compelling design and high-performance sound attenuation in a modular, adaptable, easy-to-install system. Choose from a library of evocative designs, including perforated patterns, and grooved surface texture options, in a variety of colors and wood textures. As a performance-based product, all deliver high-performance sound absorption and reverberation thanks to their Soft Sound® construction. SoftScreen™ is now available to order through our global network of sales representatives.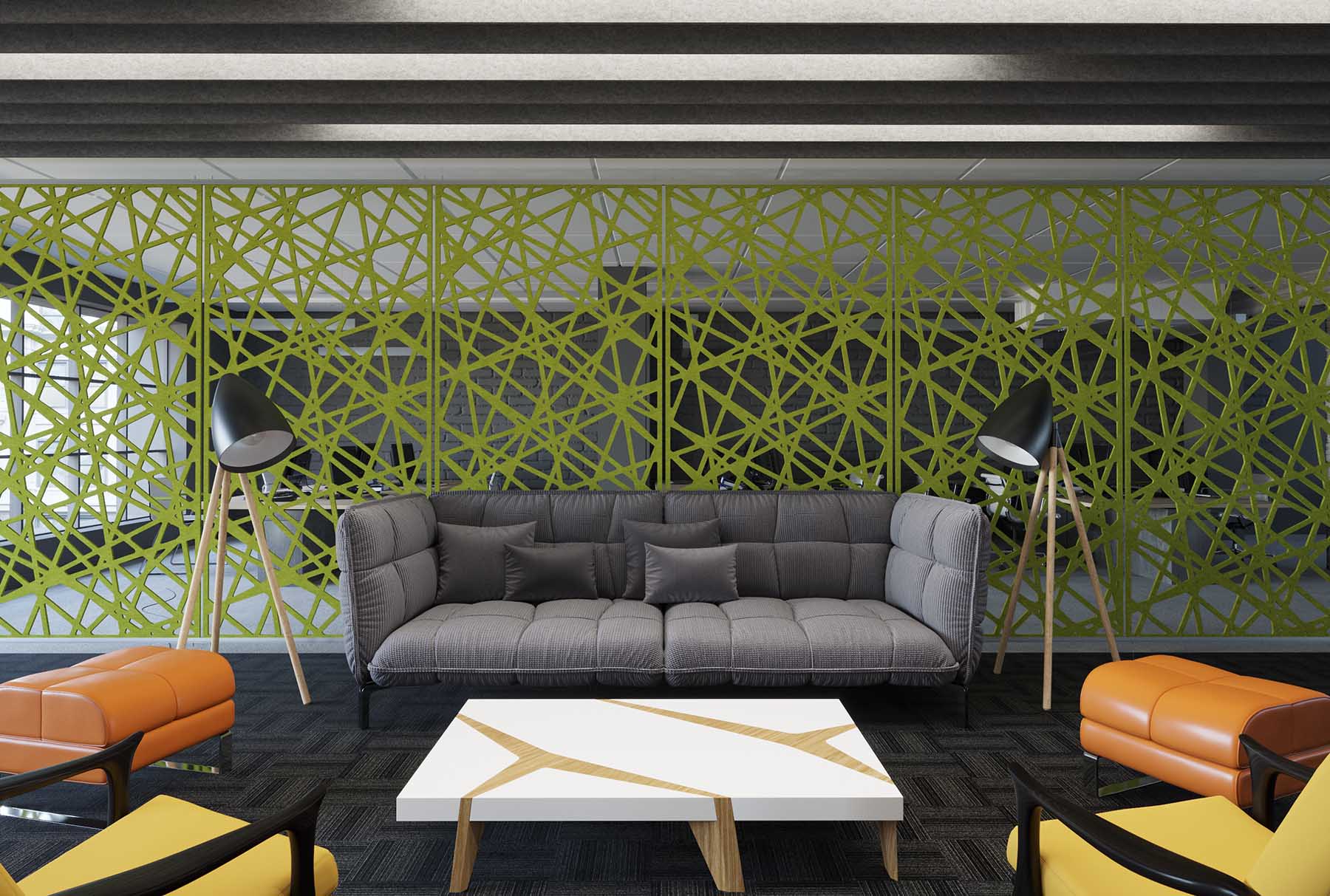 SoftScreen™ is an aesthetic and functional solution for dividing spaces and enhancing walls, providing flexibility with three attachment options. Screens can be directly wall mounted, suspended through simple cable grippers, or installed as operable dividers with our track and trolley system, to fit the needs of your project. SoftScreen™ designs and finishes can also be easily mixed and matched for maximum design versatility and impact in any space.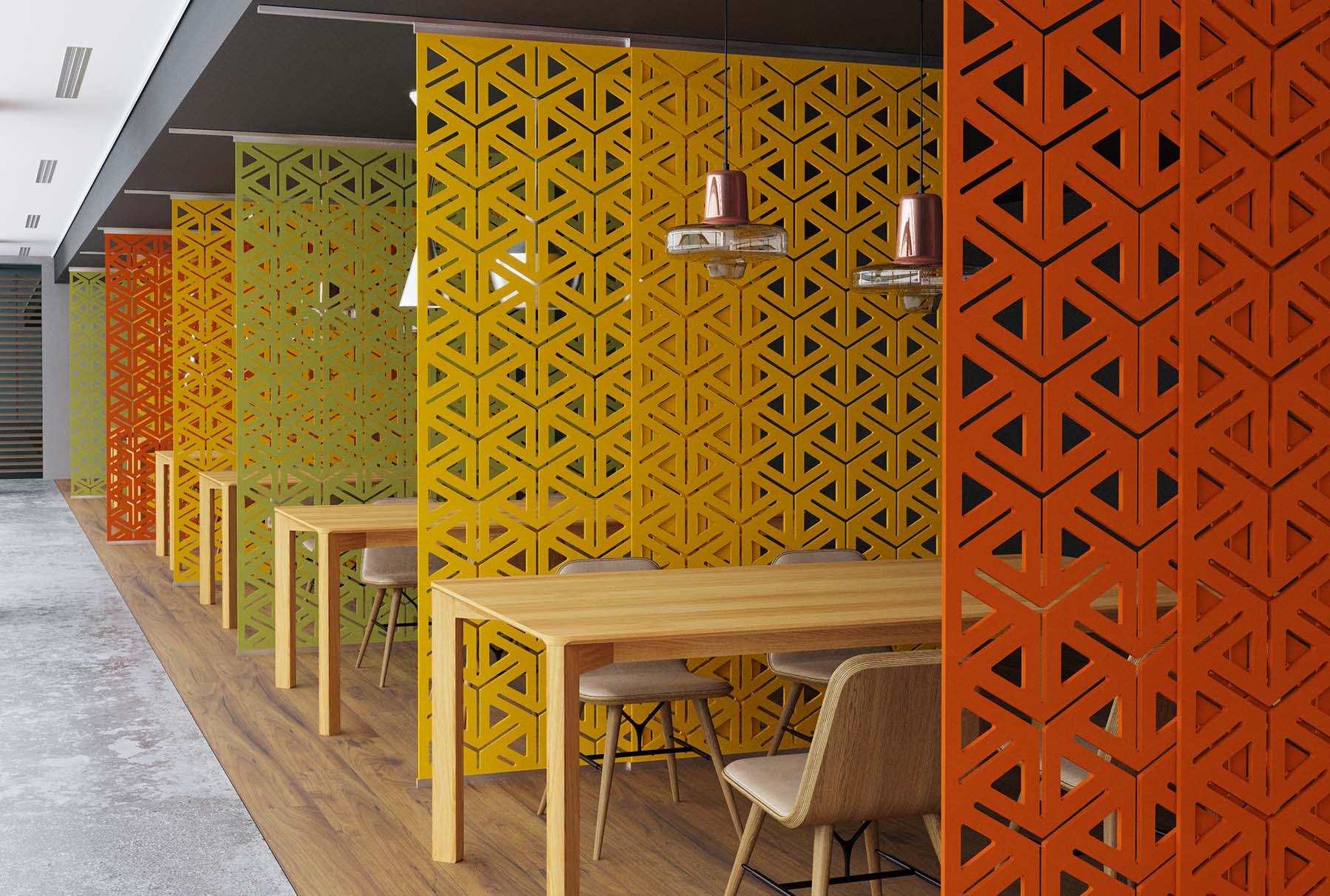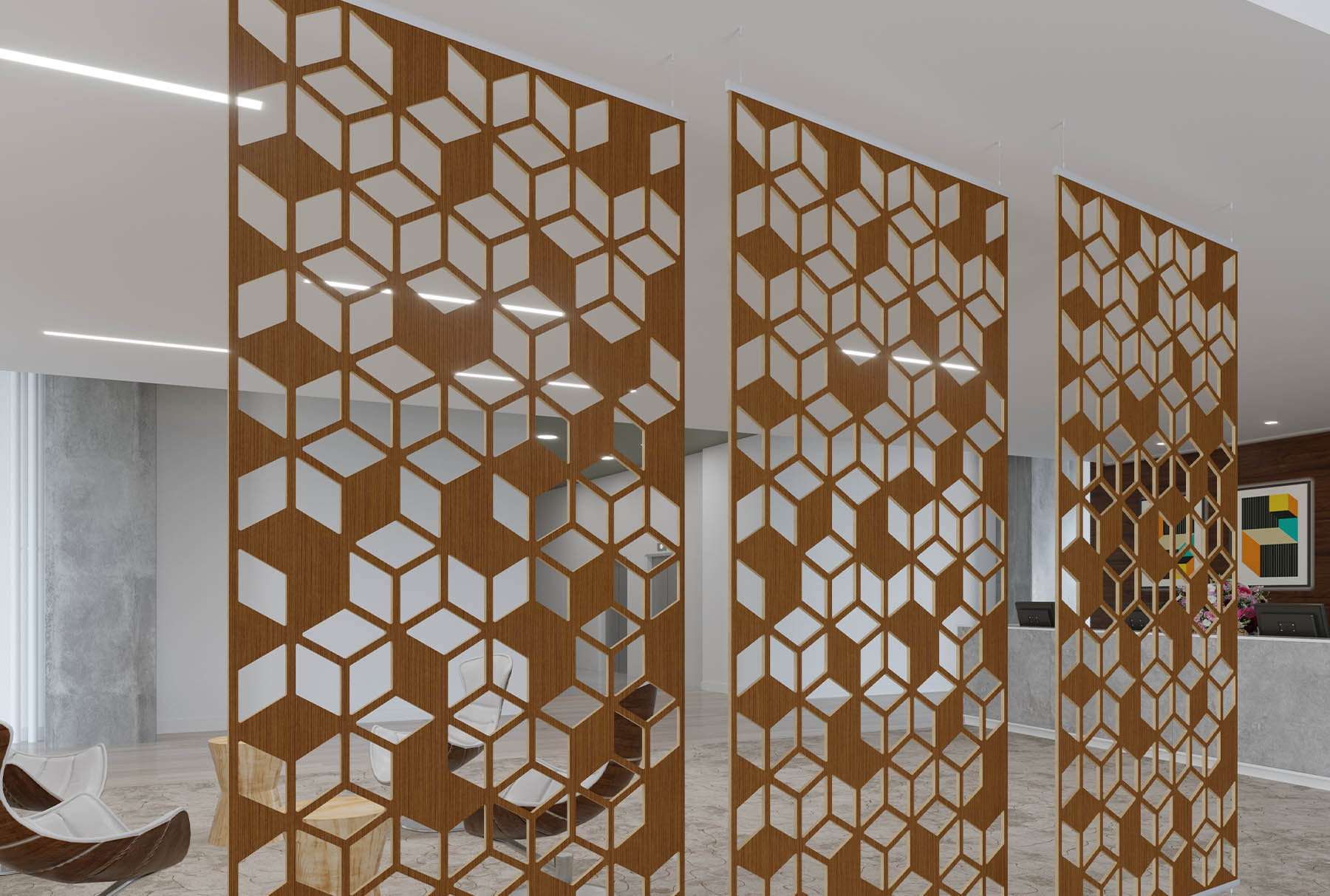 This entire line of screens is constructed from Arktura's own Soft Sound®, which made from 100% fully-recyclable, PET plastic, globally recognized as a safe, non-toxic polymer. Up to 60% of PET used in this material is derived from recycled, post-consumer plastic bottles to start, helping minimize the ecological impact of SoftScreen™ through its entire lifespan.

Visit the SoftScreen™ line page to browse our library of designs and learn more. Or click here to find a rep near you.