The SoftScreen™ Family. SoftScreen™️ acoustic wall panels from Arktura make it easy to dramatically define spaces and aesthetics while reducing the impact of noise, at any scale. Made from our high performance sound attenuating Soft Sound®️ material, SoftScreen™️ panels are available in a variety of patterns and colors, including wood textures, all able to be mixed and matched as desired. Choose from a number of install options, including direct mount, cable suspension, or sliding with our track and trolley system. Whatever your needs, SoftScreen™️ elegantly enhances spaces and establishes privacy with ease.
SoftScreen™ Features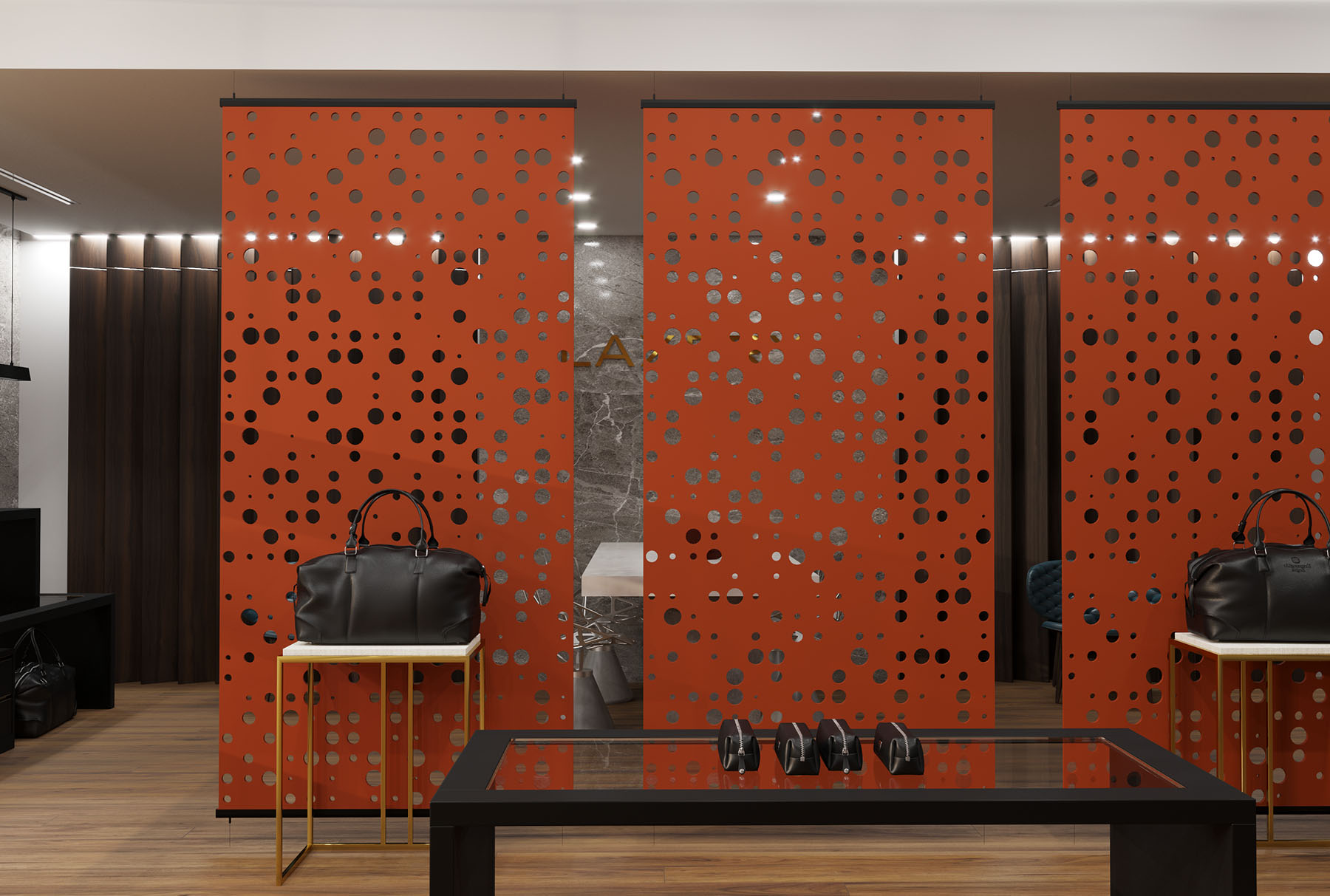 Creative Versatility:

SoftScreen™ offers a library of patterns and visual options to open up endless creative possibilities, and be adaptable to any design vision.

Acoustical System:

SoftScreen™ partitions are made of our acoustic Soft Sound® material, to help bring noise control to your spaces as they enhance aesthetics and define spaces.

Flexible Attachments & Hardware:

Arktura understands that no two projects are alike, which is why SoftScreen™ is designed to be flexible and adaptive to unique project requirements. Install, static (direct or suspended) or sliding.

Easy Installation:

We help eliminate the guesswork and reduce installation time and cost through our proven, step-by-step "kit of parts" approach. Our easy-to-follow installation instructions provide a clear path to success for your project.

Quick Ship Product:

When you purchase a preconfigured solution, we quickly deploy our manufacturing expertise and automated processes to meet your project deadline.

Performance & Sustainable Practices:

All of our materials have a high proportion of recycled content and are fully recyclable.
MANAGE THE ACOUSTICS OF YOUR SPACE WITH DESIGN

DIVIDE SPACES WITHOUT WALLS

TIMELESS AND FUNCTIONAL ACOUSTIC BACKDROPS

ADD WOOD TEXTURES WITH ACOUSTIC BENEFITS