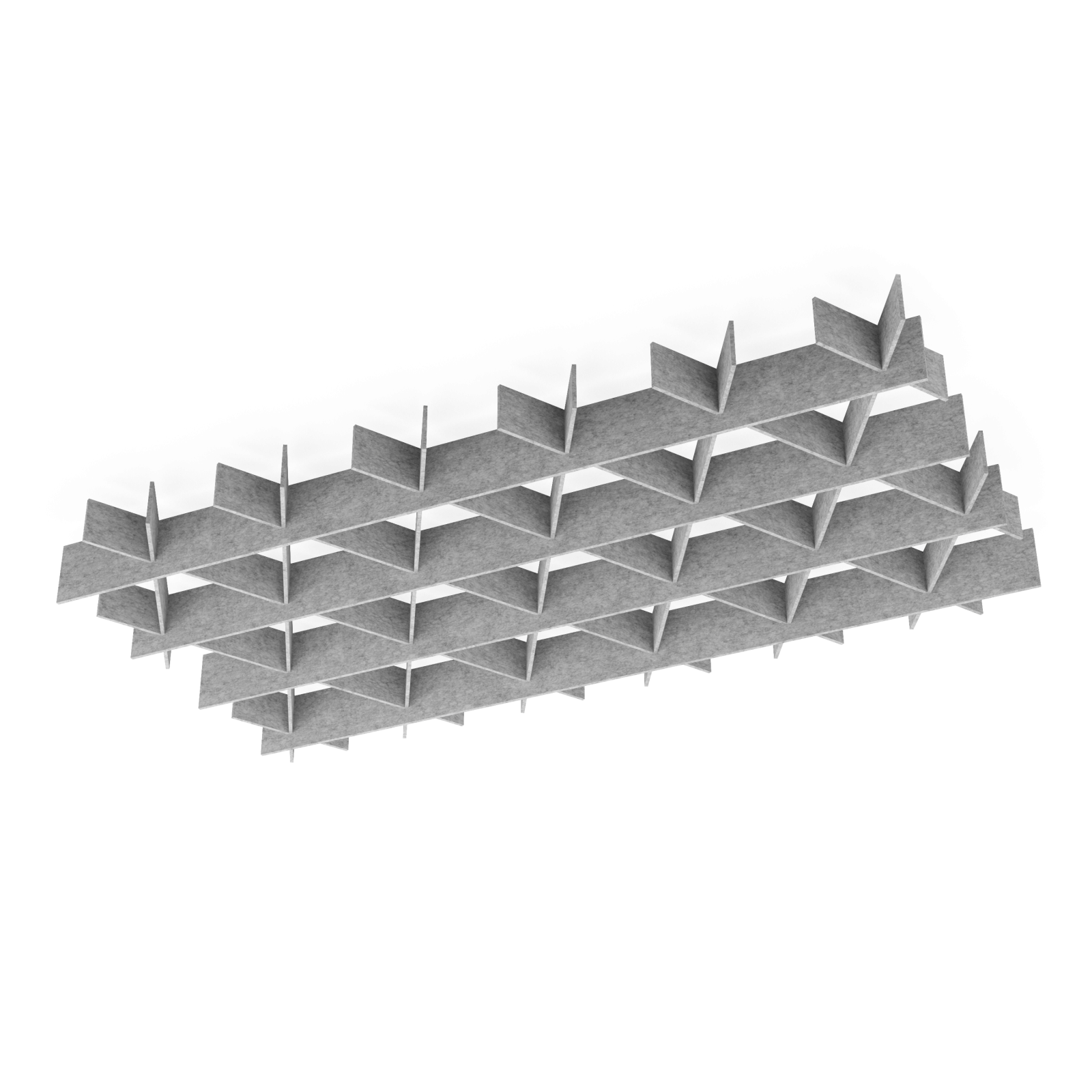 View Line
SoftGrid® Trella
Crisscrossing linear baffles made of our Soft Sound® acoustic material make up the lattice-like structure of SoftGrid® Trella. Connect multiple Trella modules to create a vast trellis across your ceiling, blanketing a room in auditory serenity. To further customize your acoustic experience, these cloud systems are available in a wide variety of Soft Sound® finishes, including premium wood textures, and Duo Tone finish, unlocking new design possibilities. 
Acoustic Performance

SoftGrid®'s Soft Sound® material reduces the impact of noise from everyday annoyances like ringing, typing, and chatter resulting in a more pleasant and productive environment. SoftGrid®'s material works in concert with the design to help reduce and control reverberations leaving a lasting impression at scales ranging from assembly halls to conference rooms.

Expansive Color Library

Choose from a large library of Soft Sound® colors and wood textures. Mix and match colors to accent fins and complement the color scheme of your space.

Preconfigured Solutions

SoftGrid® modules can be trimmed down to a minimum of four fin intersections. By rearranging our adjustable hangers, we make it easy for you to specify standard modules that can be easily field-modified around anticipated and unforeseen site conditions during install.

Continuous Baffles

Utilizing a hidden fin-to-fin alignment system, SoftGrid® provides continuity in all directions across your space. In addition, our optional hanging points offer a fine-tuning capability for installers. Our custom formulated material thickness and density ensures rigidity that limits deflection.

Open Accessibility in Plan

SoftGrid®'s open design makes integrating systems above or below the modules simple and feasible. Easily removable fins and open structure makes accessing lights, HVAC, rigging points, plumbing, AV equipment, and life safety systems easy for your maintenance team.

Duo Capability

Add new dimensions of style, mix colors and textures in a expanding range of dynamic combinations to fully achieve your design intent. Perfect for incorporating branding or composing a dynamic two-tone transformative field
Materials & Colors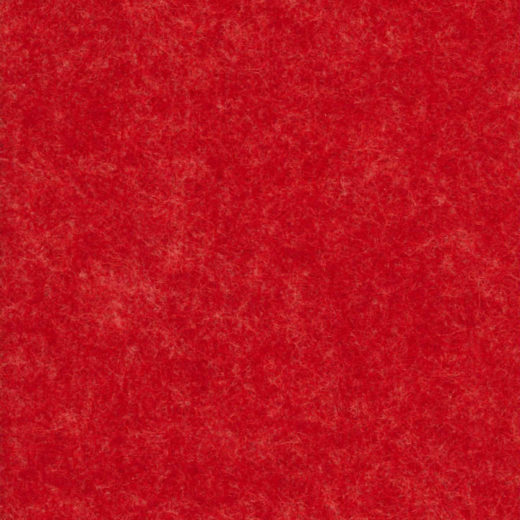 Soft Sound® Group A
Acoustic PET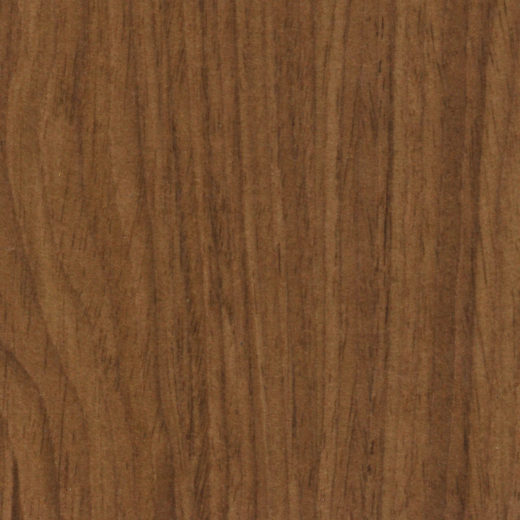 Soft Sound® Wood Textures
Acoustic PET
System Specs
Dimensions (WxLxD)

5'-2 3/8"x 9'-0" (Min. 5 3/4" Max. 8")

Material

12mm Soft Sound® (PET), Stainless Steel

Openness in Plan

91%

Fire Rating

ASTM E84 - Class A

Acoustics

True NRC® 0.70 (F-100 Method)

Attachment Method

1/32'' Stainless Cable and Hardware

Accessibility

Yes, quick release cables

Trimmability

Yes, per installation manual
SELECT A STYLE

Select the style that best suits your vision and project needs. Pick from various designs, all made from our Soft Sound® acoustical material, to provide high-performance sound attenuation while enhancing aesthetics.

SELECT A COLOR/DUO TONE OPTION

Modules are available in a variety of colors, including naturalistic wood finishes. Add a second Duo Tone finish option to your SoftGrid® modules on select styles.

SELECT NUMBER OF MODULES

All SoftGrid® modules are scalable by design. Select the quantity of modules needed for your project.
Let us help you get started.
Discounts available based on project quantity. Contact your local sales representative for pricing.
Additional options available.
Patent Pending.