Standard vs. Customizable
Customizable Wall Systems. Our Customizable Wall Systems provide a canvas for your imagination to run wild. From overall configuration, right down to attachment points, perforations, patterns and finishes. Translate images and graphics to metal, or create a tailored textural pattern, to shape the identity of your space.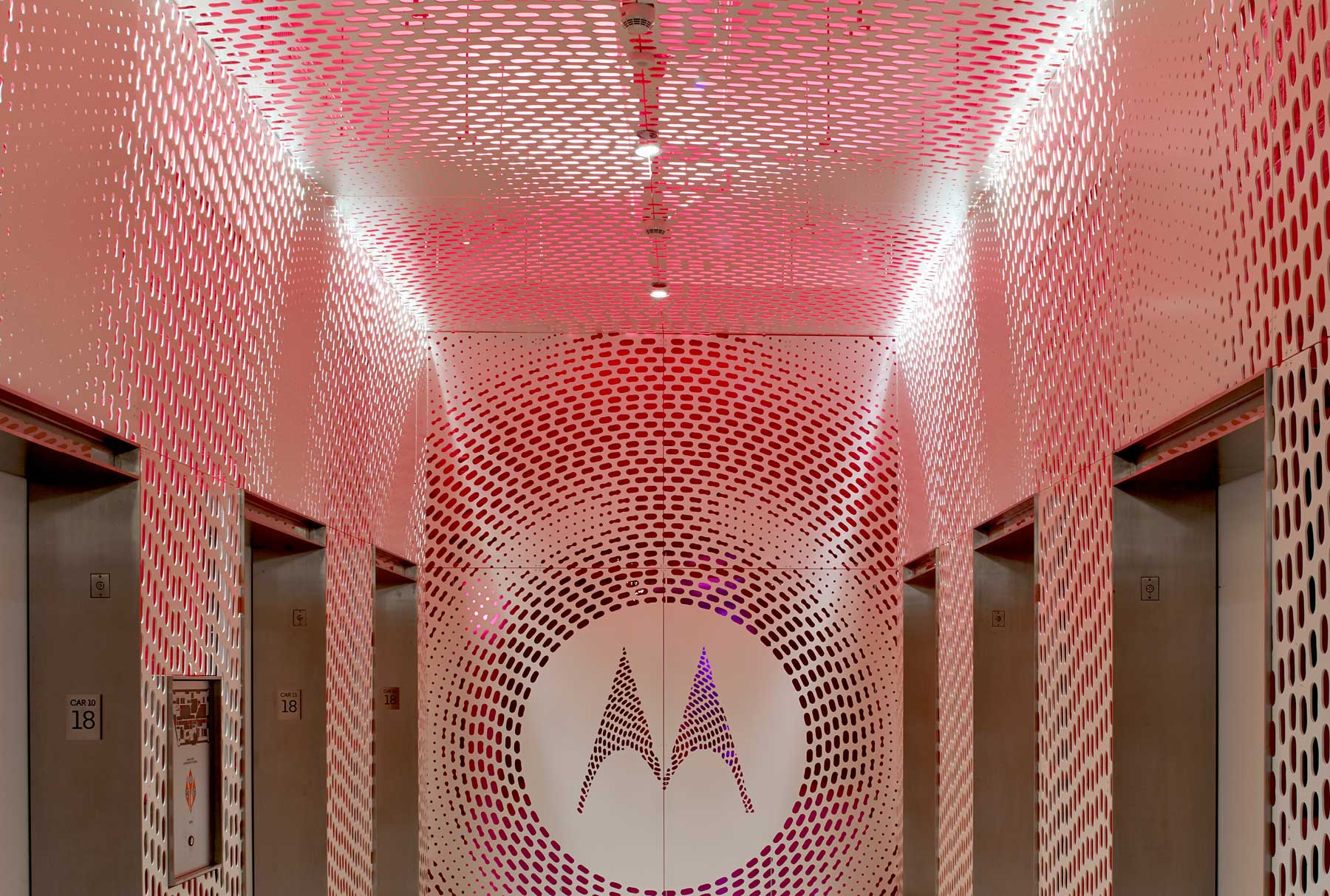 Arktura's Customizable Wall Systems allow you to translate your vision to pattern and form within a panelized system. We fuel designers' and architects' creative design strategies by enabling them to play with and direct pattern and design concepts to inform the system.

Customizable Wall Systems are guided by our project managers, to translate your goals and design opportunities into a precise workflow. We factor in all base building criteria, then produce detailed software-generated shop drawings to guide our precision manufacturing.

From our proprietary software tools to state-of-the-art manufacturing facilities, Arktura infuses core architectural design expertise with aerospace-level precision manufacturing to meet your specifications and bring your vision to life.

Arktura understands that no two projects are alike, which is why we offer a pre-engineered library of attachments designed to be flexible and adaptive to unique project requirements.

As a carbon neutral company, Arktura takes sustainability seriously, in everything from our operations to our sourcing. All of our Standard Wall System materials have a high proportion of recycled content and are fully recyclable.

Our Customizable Wall Systems are tailored to your needs, but built on a framework that eliminates guesswork, and reduces installation time and cost, through our proven, step-by-step "kit of parts" approach. Our easy-to-follow installation instructions provide a clear path to success for your project.
Customizable Wall Systems
Customizable Wall Systems | All

Products